Dog Breeders > Poland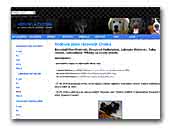 Chosna
Kennel Chosna. Bernese Mountaind Dog, Labrador Retriever, Polski Owczarek Podhalanski (Tatra). Photos, our dogs, and puppies for sale.
Bernese Mountain Dog
Labrador Retriever
Tatra Shepherd Dog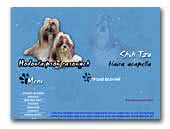 Blaira Acapella
Wszystko o Rasie Shih Tzu i hodowli "Blaira Acapella".
Shih Tzu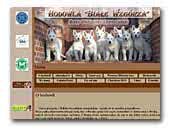 Kennel Białe Wzgórza
In our kennel live 3 white shepherds: Star of Tiger BERTA - KAMA, Luba Białe Wzgórza and JARI JEWAR of the Heart of Lothian. The most importent thing, for us, in breeding is to breed dogs with perfect character.
White Swiss Shepherd Dog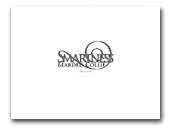 Smartness Berarded Collies
A small kennel where Beardies are full family members.
Bearded Collie

Amber Labradoodles
Amber Labradoodle is breeding quality medium and miniature Australian Multigeneration Labradoodles. These dogs are allergy/asthma friendly and non-shedding working dogs. Amber Australian Labradoodles follows the guidelines of the Australian Labradoodle association. Amber Australian Labradoodles' bloodlines originate from Tegan Park and Rutland Manor in Australia.

Please visit our website if you are interested in reserving a puppy!
Australian Labradoodle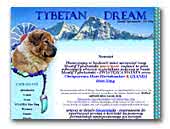 Tybetan Dream
Domowa hodowla - suczka Gyanda Hao-Xing Młodzieżowy Champion Polski.
Tibetan Mastiff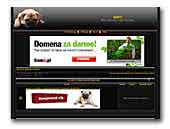 mopsy.phorum.pl
Forum miłośników psów rasy mops. Ciekawe tematy, wiele informacji, porady, instrukcje. Podziel się doświadczeniem lub skorzystaj z doświadczenia innych. Dołącz do nas! Czekamy!
Pug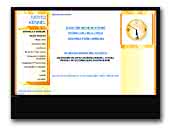 TIESTO kennel
Miniature Shnauzer Black&Silver, Black Giant Shnauzer, Show Dog Handling from Poland.
Be welcome at my web :)
Miniature Schnauzer
Giant Schnauzer
« Prev 1 2 3 4 5 6 7 8 9 10 11 12 13 14 15 16 17 18 19 20 21 22 23 24 25 26 27 28 29 30 31 32 33 34 35 36 37 38 39 40 41 42 43 44 45 46 47 48 49 50 51 52 53 Next »