Dog Breeders > Poland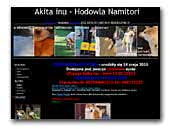 NAMITORI - Akita inu
Breeding NAMITORI was established in 2007. Among our Akitas are Yoritomo Matagiinu INTERCHAMPION, Nami-Go Matagiinu and Akita Suki Delle Bianche Vallate, Keiko Delle Bianche Vallate - imported from Italy.
Akita Inu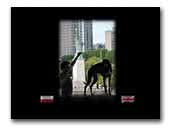 Djuszes
afghan hound & polish greyhounds
Welcome to visit our webbsite.
Afghan Hound
Polish Greyhound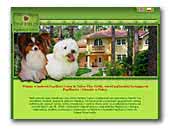 From Pine Fields
If you are searching for the perfect dog, one that will be your best friend, will adore and love you, you have come to the right place. The aim of this page is to share with you the love for our dogs that live with us as family members and are PL and PRA tested and free.

Discover the most gorgeous, glamorous, sweet, loving and smart dogs in the World from the Pine Field Kennel of Papillon and Coton de Tulear.

Our Papillons and Cotons are born to love.
Papillon
Coton de Tuléar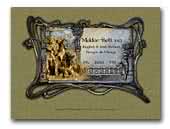 Meldor-Sett FCI Kennel
Irish setter Meldor kennel is a home developing breeding. Our dogs come from very well known kennels in England. Our aim is to breed dogs pure english lines. In puppies' pedigrees you can find famous english dogs.

Puppies from our kennel are bred at home as family mammbers. Thanks to this they have superbe contact with people. Thay are healthy, well cared and under the eye of a veterinary. Puppies from Meldor find new homes in loving familys all around Europe. With their owners they have many succes on shows. Thanks to their grate hunting instinct they feel marvoulously hunting in the fields.
English Setter
Irish Red Setter
Ariege Pointing Dog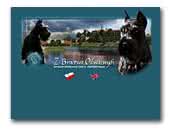 Z Bractwa Odważnych
Zwergschnauzer Kennel
Hodowla Psów Rasowych Sznaucer Miniaturowy Czarny "Z Bractwa Odważnych" poleca sprawdzone i utytułowane reproduktory oraz okazjonalnie szczenięta.
Miniature Schnauzer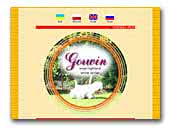 GORWIN West highland white terrier kennel
West highland white terrier kennel "Gorwin".
West Highland White Terrier

Dummles - welsh corgi cardigan kennel
Family cardigan kennel in Poland, we do all the best for our dogs.
Welsh Corgi Cardigan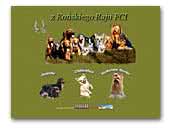 Konski Raj FCI
Hodowla użytkowych jamników długowłosych, chichuachua, yorkshire terrier.
Dachshund
Chihuahua
Yorkshire Terrier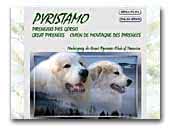 Pyristamo kennel
Pyristamo is a small hobby show kennel based in Poland. We have owned a Great Pyrenees since 2003. Our dogs live in with us and share the every day sights sounds and pleasure of being part of the family. We do very well with our Pyrs in the show ring winning many top prizes.

Puppies sometimes available. Pyristamo has always been and still remains committed to producing healthy, happy dogs that are sound of mind and body, capable of serving as companions, breeding stock and show quality dogs.

Ples take a look at our website to learn more about us and our dogs.
Pyrenean Mountain Dog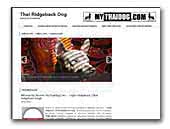 mythaidog.com
Here you can find the information about Thai Ridgeback Dog, such as a history of the breed, its character and nature. You can also have the opportunity to learn more about Thai Ridgeback Dog according to FCI standard of this breed.

In the section "Hiro Thai Ponlamaj" you can make the  better acquaintance of our lovely blue Thai Ridgeback  Dog - Hiro Thai Ponlamaj.
Thai Ridgeback Dog
.

.