Dog Breeders > Poland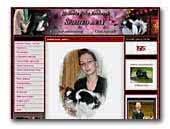 Spirited Away
Japanese Chin and Miniature Schnauzer
We are small kennel who devoted our love to such wonderful breeds as Japanese Chins and Miniature Schnauzers in black & silver,and pepper & salt colours. On our site you will find information about breed standard, breed history,pedigrees, achievements of our dogs,gallery,and much more!
Japanese Chin
Miniature Schnauzer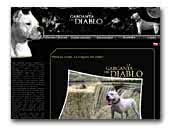 La Garganta Del Diablo
Dogo Argentino Kennel
Zapraszamy na naszą stronę hodowli Dogo Argentino - Dog Argentyński La Garganta Del Diablo. Zdjęcia, szczeniaki, linki...

Welcome to our website Dogo Argentino - La Garganta Del Diablo kennel. This page is the result of a continuous lifelong passion to this particular dog breed which has lasted since 1996. Pictures, puppy, links ...
Dogo Argentino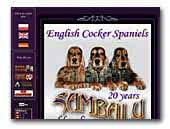 Sambalu English Cocker Spaniels
Home site of Shalka, Batika and Sammy - sable English cocker spaniels.
English Cocker Spaniel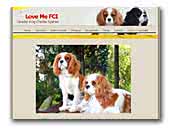 Love me FCI
Cavalier King Charles Spaniel. A small kennel located in the south of Poland.
Cavalier King Charles Spaniel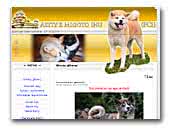 Migoto Inu FCI - Akita
We present Migoto Inu kennel from Poland. On our website you can find a lot of informations, photos and some history of Akita dogs.
Akita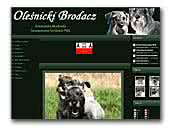 Olesnicki Brodacz
Standard Schnauzer Pepper and Salt, BOSMAN Olesnicki Brodacz.
Schnauzer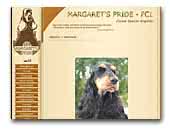 Margaret's Pride
English Cocker Spaniel
We would like to invite you all to our website of English Cocker Spaniels kennel from Poland.
English Cocker Spaniel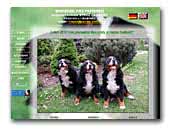 STRÓŻ ZAGRODY Kennel
Bernese Mountain Dog kennel from Poland. Our dogs, news, pictures,results, puppies. Welcome on our website!!!
Bernese Mountain Dog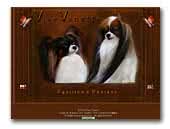 VIVE VANETTE FCI

Vive Vanette FCI the breeding of dogs the race Papillon was set up in 2004. The name of breeding derives from the first name female-Papillon which appeared one year earlier.

In 2005 was born the first Phalene Amore Mio in our breeding, and in 2008 arrived on world the first litter of Phalene. We invite you all to get to know our Papillons and Phalens!
Papillon / Phalène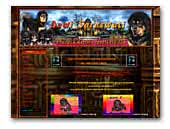 Kennel Dewi Saraswati - Tibetan Mastiff
Very welcome to our website. We are small family kennel from Poland. We are the proud owners of 3 Tibetan Mastif. All our dogs live with us as members of our family. We only use healthy dogs for breeding.
Tibetan Mastiff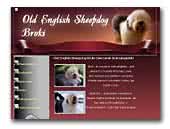 Broki - Old English Sheepdog
Broki - Old English Sheepdog is a dog from Włochaty Urwis kennel. He is our friend and good buddy. Ge is very important part of pur family. We invite you to look on our site :)
Old English Sheepdog / Bobtail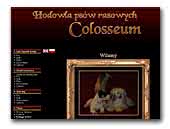 Colosseum kennel - Jack Russell Terrier
We invite you to visit our website!


Jack Russell Terrier
.

.