Dog Breeders > Poland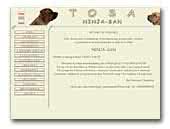 Ninja-san Kennel
Welcome to Ninja-san Kennel !!!

We are part of the growing Polish group of Tosa-maniacs. We are a team consisting of two families, Małgosia and Waldek Burtkiewicz, and Iwona and Paweł Swenson and their daughter Maja. On our site you will find much information on the cute race - the tosa, as well as on our dogs. You will also find out how to feed and bring up those beautiful animals.  We encourage you to browse through the abundant photo gallery and leave a note in our Guest book.The Burtkiewicz and Swenson families

By the way we would like to announce that 23 January 2010 wonderful little tosa puppies was born-the offspring of Ninja, twice World Winner and Europe Winner, and twice Club Winner (2007, 2009), and Barbie, a Junior Poland Champion and the Club Winner in 2009.
Tosa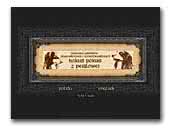 Hokus Pokus z Perlowej
We breed rabbit, miniature and standard Dachshunds longhaired. Our kennel is based on good type Dachshunds with friendly character and we try to make good choice with breeding combinations. We love dogs and Dachshunds are our beloved breed and it helps us in breeding.
Dachshund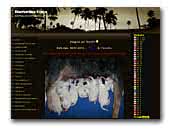 Diamantina Force
I am a breeder of Australian Cattle Dog in Poznan, in Poland. My assumption breeding is: healthy dogs, only with PRA A, bilateral hearing and show quality :)
Australian Cattle Dog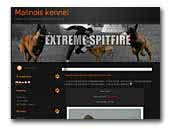 Extreme Spitfire Malinois Kennel
Small kennel of belgian malinois. All about malinois!
Belgian Shepherd Dog - Malinois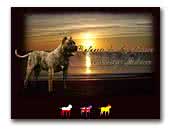 Baluarte de Los Perros
ex Ostoja Molosow Kennel
Baluarte de Los Perros ex Ostoja Molosow - Dogo Canario vel Presa Canario Kennel. On this page you can find informations about the breed, kennel, our dogs and puppies and huge photo gallery.
Canary Islands Mastiff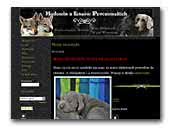 Hodowla z Lasow Preczowskich
Site devoted to three breeds of dogs breeding, Weimaraner, Czechoslovakian Wolfdog, Thai Ridgeback. Our dogs win high marks for exhibitions. We are inviting cordially.
Weimaraner
Czeslovakian Wolfdog
Thai Ridgeback Dog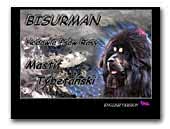 BISURMAN
Hodowla BISURMAN zaprasza do odwiedzin naszej strony internetowej i rezerwacji szczeniąt.
Tibetan Mastiff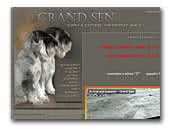 Grand Sen (FCI)
Standard Schnauzers Pepper & Salt from Poland.
Standard Schnauzer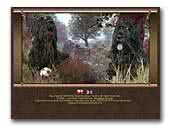 swiatczarnegoteriera.republika.pl
Site devoted Black Terriers from Poland, stud males, kennels, puppies, gallery with a lot of fantastic BRT's pictures, a lot of information about breed (grooming, health, behaviour, dog showe results and more) about 600 links from BRT's web page from all of the world.
Black Terrier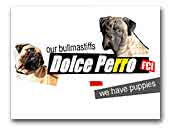 kennel Dolce Perro - bullmastiffs
Dolce Perro is home kennel of bullmastiff from southern Poland.
Bullmastiff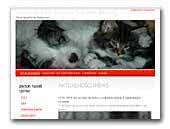 Psie Szelmy kennel
Parson Russell Terriers
Psie Szelmy it is a small kennel of Parson Russell Terriers in Poland. Our dogs live as a pets at home, we often take a part in a dog shows with high score and dogs sports like agility. Parson Russell Terrier it is our passion and love!
Parson Russell Terrier
« Prev 1 2 3 4 5 6 7 8 9 10 11 12 13 14 15 16 17 18 19 20 21 22 23 24 25 26 27 28 29 30 31 32 33 34 35 36 37 38 39 40 41 42 43 44 45 46 47 48 49 50 51 52 53 Next »