Dog Breeders > Poland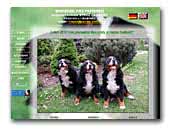 STRÓŻ ZAGRODY Kennel
Bernese Mountain Dog kennel from Poland. Our dogs, news, pictures,results, puppies. Welcome on our website!!!
Bernese Mountain Dog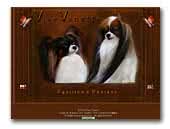 VIVE VANETTE FCI

Vive Vanette FCI the breeding of dogs the race Papillon was set up in 2004. The name of breeding derives from the first name female-Papillon which appeared one year earlier.

In 2005 was born the first Phalene Amore Mio in our breeding, and in 2008 arrived on world the first litter of Phalene. We invite you all to get to know our Papillons and Phalens!
Papillon / Phalène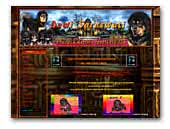 Kennel Dewi Saraswati - Tibetan Mastiff
Very welcome to our website. We are small family kennel from Poland. We are the proud owners of 3 Tibetan Mastif. All our dogs live with us as members of our family. We only use healthy dogs for breeding.
Tibetan Mastiff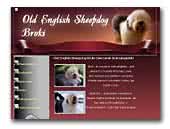 Broki - Old English Sheepdog
Broki - Old English Sheepdog is a dog from Włochaty Urwis kennel. He is our friend and good buddy. Ge is very important part of pur family. We invite you to look on our site :)
Old English Sheepdog / Bobtail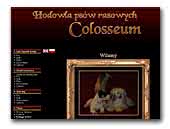 Colosseum kennel - Jack Russell Terrier
We invite you to visit our website!
Jack Russell Terrier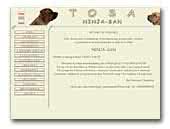 Ninja-san Kennel
Welcome to Ninja-san Kennel !!!

We are part of the growing Polish group of Tosa-maniacs. We are a team consisting of two families, Małgosia and Waldek Burtkiewicz, and Iwona and Paweł Swenson and their daughter Maja. On our site you will find much information on the cute race - the tosa, as well as on our dogs. You will also find out how to feed and bring up those beautiful animals.  We encourage you to browse through the abundant photo gallery and leave a note in our Guest book.The Burtkiewicz and Swenson families

By the way we would like to announce that 23 January 2010 wonderful little tosa puppies was born-the offspring of Ninja, twice World Winner and Europe Winner, and twice Club Winner (2007, 2009), and Barbie, a Junior Poland Champion and the Club Winner in 2009.
Tosa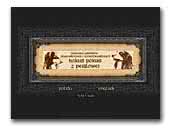 Hokus Pokus z Perlowej
We breed rabbit, miniature and standard Dachshunds longhaired. Our kennel is based on good type Dachshunds with friendly character and we try to make good choice with breeding combinations. We love dogs and Dachshunds are our beloved breed and it helps us in breeding.
Dachshund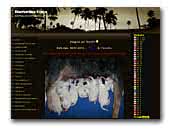 Diamantina Force
I am a breeder of Australian Cattle Dog in Poznan, in Poland. My assumption breeding is: healthy dogs, only with PRA A, bilateral hearing and show quality :)
Australian Cattle Dog
« Prev 1 2 3 4 5 6 7 8 9 10 11 12 13 14 15 16 17 18 19 20 21 22 23 24 25 26 27 28 29 30 31 32 33 34 35 36 37 38 39 40 41 42 43 44 45 46 47 48 49 50 51 52 53 54 55 56 57 58 59 60 61 62 63 64 65 66 67 68 69 70 71 72 73 74 75 76 77 78 79 80 81 82 83 Next »