Dog Breeders > Poland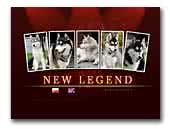 NEW LEGEND siberian husky
Polish siberian husky breeder NEW LEGEND.
Siberian Husky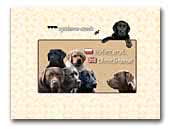 Retriever Kennel OPTIMUS CANIS
Retriever kennel. Our aim is to breed typical, sound labradors and flatcoats.
Labrador Retriever
Flat Coated Retriever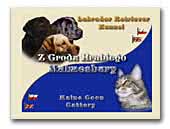 Z Grodu Hrabiego Malmesbury
Retriever Kennel
Retriever kennel. Our aim is to breed typical, sound labradors and flatcoats.
Labrador Retriever
Flat Coated Retriever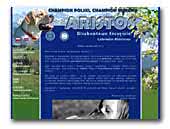 CH.PL, CH.RO ARISTOS Biszkoptowe Szczęście - Labrador Retriever
My name is Bożena. My friends call me Bazylia.

I live in Zakopane in Poland. I love Labradors Retrievers. I am very lucky - I have a soft, golden friend since the 25th of March 2006. His name is ARISTOS and he was born on 25th of October 2005. Aristios comes from "The Sponge Luck" (The Golden Coloured) - a dog breed which is In Przysiecz near Opole.

My dog has begun his dog show career and he will become a Champion of Poland soon.

(We invite you to our photo galery) Aristos is my love, joy, lucky charm and he amazes me every day. There is nothing more wonderful than to see wagging his tail and the way he greets me - happy and dancing, when I come back home tired, after work.

We invite and ecourage you all of you to meet us, to get to know our plans, adventures and success.
Labrador Retriever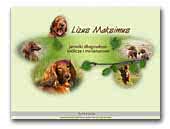 Lizus Maksimus
Presentation of our kennel, gallery of our dogs and our friend's dogs, results from shows, info about the breed and many more.
Dachshund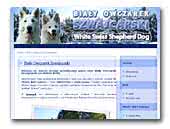 MILKY WAY Lohrien
& PRINCESSA z Chaty Leona
Website devoted to dogs of the race White Swiss Sheepdog, in particular for our bitches of the Mila (MILKY WAY Lohrien) and Tesa (PRINCESSA z Chaty Leona).
White Swiss Shepherd Dog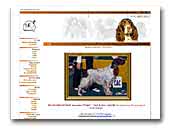 Tamaam ESS
Tamaam is a small kennel, without "dogs' buildings" or cages. Dogs are true members of our family, living at home and spending each day with us. Our goal is to breed healthy, nice - looking dogs, keeping up their natural ability to work. Our breeding stock is regularly checked on eyes and hips, and most of our team members have passed the working trials with the 1st prize. You are welcome to visit our homepage, and meet us face-to-face! :)
English Springer Spaniel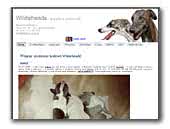 Whiteheads - whippets and greyhounds
Whiteheads - a little home kennel of whippets and greyhounds

We are a kennel only by a name as all of our dogs live happily at our house together with us. We are quite fresh breeders, but we strive for the significant features of the breed for their standard and temper. Our dogs come both from Europe and USA and we want to combine the best bloodlines of both continents.
Whippet
Greyhound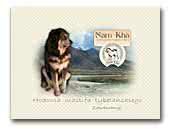 Nam Kha Tibetan Mastiff kennel
My TM are my true love and passion, I have loads of understanding for their independent nature so I hope to share these feelings with you. Please visit our website, check the breeding plans and don't hesitate to ask any questions.
Tibetan Mastiff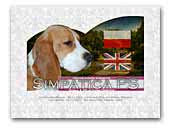 Simpatica PS kennel
of Beagles and Welsh Corgi Pembroke
We're breeding dogs from over 30 years. Our first love are German Shepherds. Now we have only Beagles and Pembroke corgis. Dogs from us have great show successes. Dogs are our live, everything in our life is for them.
Beagle
Welsh Corgi Pembroke
« Prev 1 2 3 4 5 6 7 8 9 10 11 12 13 14 15 16 17 18 19 20 21 22 23 24 25 26 27 28 29 30 31 32 33 34 35 36 37 38 39 40 41 42 43 44 45 46 47 48 49 50 51 52 53 Next »