Dog Breeders > Poland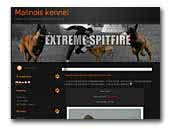 Extreme Spitfire Malinois Kennel
Small kennel of belgian malinois. All about malinois!
Belgian Shepherd Dog - Malinois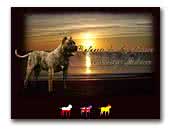 Baluarte de Los Perros
ex Ostoja Molosow Kennel
Baluarte de Los Perros ex Ostoja Molosow - Dogo Canario vel Presa Canario Kennel. On this page you can find informations about the breed, kennel, our dogs and puppies and huge photo gallery.
Canary Islands Mastiff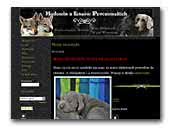 Hodowla z Lasow Preczowskich
Site devoted to three breeds of dogs breeding, Weimaraner, Czechoslovakian Wolfdog, Thai Ridgeback. Our dogs win high marks for exhibitions. We are inviting cordially.
Weimaraner
Czeslovakian Wolfdog
Thai Ridgeback Dog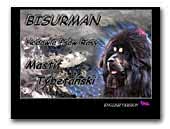 BISURMAN
Hodowla BISURMAN zaprasza do odwiedzin naszej strony internetowej i rezerwacji szczeniąt.
Tibetan Mastiff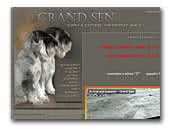 Grand Sen (FCI)
Standard Schnauzers Pepper & Salt from Poland.
Standard Schnauzer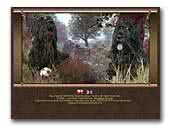 swiatczarnegoteriera.republika.pl
Site devoted Black Terriers from Poland, stud males, kennels, puppies, gallery with a lot of fantastic BRT's pictures, a lot of information about breed (grooming, health, behaviour, dog showe results and more) about 600 links from BRT's web page from all of the world.
Black Terrier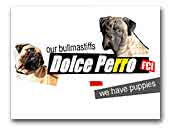 kennel Dolce Perro - bullmastiffs
Dolce Perro is home kennel of bullmastiff from southern Poland.
Bullmastiff
« Prev 1 2 3 4 5 6 7 8 9 10 11 12 13 14 15 16 17 18 19 20 21 22 23 24 25 26 27 28 29 30 31 32 33 34 35 36 37 38 39 40 41 42 43 44 45 46 47 48 49 50 51 52 53 54 55 56 57 58 59 60 61 62 63 64 65 66 67 68 69 70 71 72 73 74 75 76 77 78 79 80 81 82 83 Next »