Dog Breeders > Poland

Diamond Staff FCI
American Staffordshire Terrier Kennel
American Staffordshire Terrier Kennel from Poland. Check out our website to see our dogs, their show results, huge gallery, our breeding plans and many more ...
American Staffordshire Terrier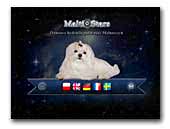 MaltiStars - FCI Maltese
We are FCI Maltese breeding from Poland. Our dogs are with us all the time, they are very important members of our family. On our website you can find information about litters, dog shows, our stud dog and many photos.

You are most welcome!
P.Orzechowska
Maltese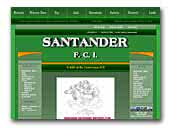 Santander FCI - dachshunds
The long-haired miniature dachshund and the rabbit's - the dachshunds' kennel the Santander, information about novelties, dogs and the bitches, litters, exhibitions, thin lines to the dachshunds' the best kennels, the history of kennel the Santander, and also the dachshunds' origins,as well as their picture and many different interesting information.
Dachshund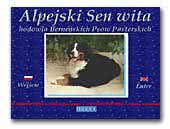 AlpenDream kennel
Dogs are our passion of life. The aim of our kennel is to breed healthy, long living and beautiful bernese. Welcome to our web-site!
Bernese Mountain Dog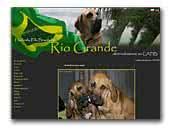 kennel RIO GRANDE - Fila Brasileiro
Welcome to our website dedicated Fila Brasileiro - greatest defenders and friends.
Fila Brasileiro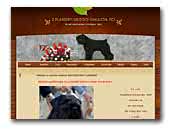 Z Flandryjskiego Gniazda
Bouvier des Flandres
Homepage of Bouvier des Flandres kennel "z Flandryjskiego Gniazda". We have very sometimes exclusive litters out of selected top European males.

In our kennel were born many Champions of Poland, America, Canada, Czech, Lithuania, Slovakia, as well as European Winners and Winners of Specialty Bouvier shows in Poland, USA and Canada. You are more than welcome to visit out homepage.
Flandres Cattle Dog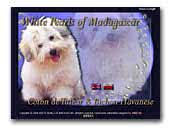 White Pearls of Madagascar FCI
Very welcome to our website. We are small family kennel from Poland. We are the proud owners of 5 Coton de Tulear and 1 Havanese girl. All our cotons live with us inside our home as members of our family. We only use healthy and high quality cotons for breeding.
Coton de Tuléar
Havanese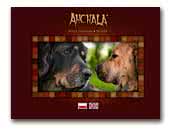 AHCHALA Kennel Do-Khyi (Tibetan Mastiff)
Welcome to Do - Khyi kennel AHCHALA from Poland. This season 2009/20010 we have our first litter. Please visit our website where are lots of interesting photos and information on our dogs and puppies. Please feel free to contact us by e-mail or phone. Our dogs is our passion, pride and lifestyle. Enjoy your visit.
Tibetan Mastiff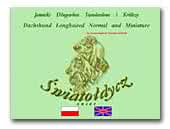 Światołdycz Teckel
Dachshond langhaar normal, multi champions, multi dog shows, litters.
Dachshund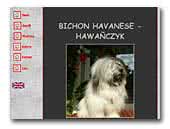 havanese.republika.pl
Welcome on my website. It's about my lovely dog Gummy Bear. You can see a lot of photos, not only from the dog shows. I hope you'll enjoy it! Thank you for visiting the website! Best wishes!
Havanese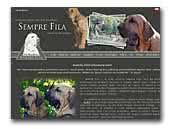 Sempre Fila - Fila Brasileiro kennel
Sempre Fila - website of fila brasileiro kennel. Our males, females, puppies and a lot of information about a breed. Have a look at our website!
Fila Brasileiro
« Prev 1 2 3 4 5 6 7 8 9 10 11 12 13 14 15 16 17 18 19 20 21 22 23 24 25 26 27 28 29 30 31 32 33 34 35 36 37 38 39 40 41 42 43 44 45 46 47 48 49 50 51 52 53 Next »