Dog Breeders > Poland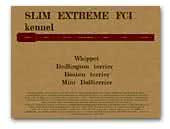 SLIM EXTREME whippet & bedlington
Hodowla SLIM EXTREME FCI jest hodowlą domową, psy są dla nas bardzo ważne jak reszta domowników. Zapewniamy im jak najwięcej kontaktu z ludżmi, zabaw na świezym powietrzu w dużym ogrodzie, spacery lub bieganie. Aby zapewnic jakość naszych szczeniąt, staramy się kryć tylko dobrymi reproduktorami.
Whippet
Bedlington Terrier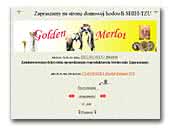 Golden Merlot Shih-Tzu
Small home based Shih tzu kennel located in Zielona Góra, Poland. Web site with lots of photos, pedigrees and show news. Welcome!

Occasionally we have puppies for sale.
Shih Tzu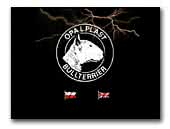 OPALPLAST Kennel
Super stud dogs and beautiful females, puppies. Kilacabar blood line.
Bull Terrier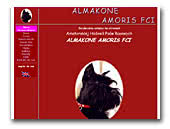 Almakone Amoris FCI Miniature Schnauzers
We welcome to visit our website to know our dogs and their achievments.
Miniature Schnauzer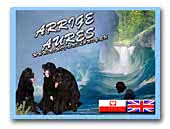 ARRIGE AURES Newfoundland Kennel
Small newfoundland kennel from Poland.
Newfoundland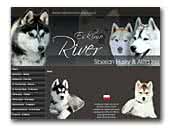 Eskimo River
Serdecznie witam na stronie Hodowli Eskimo River poświęconej wspaniałym psom zaprzęgowym Siberian Husky oraz japońskiej rasie Akita. Życzymy miłego ogladania.

Welcome to the website breed Eskimo River dedicated wonderful sled dogs Siberian Husky and japanese breed Akita. We wish a nice watching.

Herzlich Willkommen auf der Website Eskimo River,die sowohl den groSartigen Schlittenhunden Siberian Husky, als auch der japanischen Rasse Akita gewidmet ist. Wir wunschen euch viel SpaS beim anschauen.
Siberian Husky
Akita Inu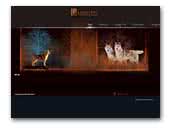 La Dam Latea FCI - Siberian Husky Kennela
We are happy to invite you to a new page of kennel La Dam latea FCI. We invite you to explore!
Siberian Husky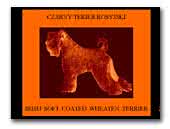 BEN NEVIS FCI - Black Russian Terrier
and Irish Soft Coated Wheaten Terrier
Welcome to Black Russian Terrier and Irish Soft Coated Wheaten Terrier kennel TOP OF BEN NEVIS FCI in Poland. On our website you can find informations, pedigree, pictures and more about our dogs.

Our dogs live with us in the house and they have a big garden to play in. Once in a while we have a litter that is carefully planned. You are more them welcome to come and visit us.
Black Terrier
Irish Soft Coated Wheaten Terrier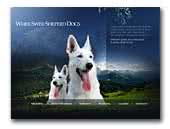 bialeowczarki.pl
They say that a dog's smile is located in its tail. Well, White Shepherd's smile only starts there. Then it continues up to its ears! It's always ready to work, to please its owner, highly intelligent and smart. Its glistening, dark eyes can tell you a lot, and if only you learn to understand them you will quickly find out that WSSD is entirely devoted to you, and that you can fully trust it.
White Swiss Shepherd Dog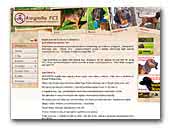 Airgialla FCI
Hello from kennel Airgialla FCI

My name is Joanna and I'm a breeder of Bavarian Mountain Scenthunds, also I'm training, handling and I'm working with my dogs. I am a member of ISHV Club in Poland and Czech Republic; I'm breeding only working dogs.
Bavarian Mountain Scenthound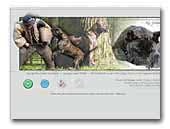 Rey Gladiador - Perro de Presa Canario
My history with Presa Canario started arround 2001 and in 2004 first Presa arrived to my home. Till now my dogs managed to show their working and show quality.

Charakter: Courage Tests IV level, Courage Tests III level, Courage Tests II level, Courage Tests I level, Passed Psychic Tests,

First Presa Canario allowed to pass Courage Tests of level IV and first Presa Canario passing all levelss of Courage Tests
*Courage Tests were held by Dogo canario Club CZ
*Psychic Test made by Polish Kennel Club

Show: World Winner Junior, Champion of Champions, Champion of Poland, Poland Winner, Slovakia Winner, Lithuania Winner, Vilnus Cup Winner, 2 x Junior Winner on internetional shows in SPAIN, Junior Club Winner, Junior Poland Winner, Junior Champion of Poland, vice Junior Europe Winner, Nominated for CRUFTS, Best Puppy in Poland, point missing to Champion of Slovakia, point missing to Champion of Lithuania, Multiple Best of Breed, Multiple Best of Sex, Multiple CAC, Multiple Best Junior in the Breed and Junior Winner.

Presa Canario is may passion and my life. This is not a dog that anyone can define and sweep over. This is unique dog with unbelievable charm. Those that once felt in love with this breed will always stay faithful to it.

Lerning what Presa is, is a plesure. Through my web site I'm trying to share my knowledge with other fans of the breed.

I stay in contact with breeders from diffrent contries and my kennel is member of Club Espanol del Dogo Canario to have opportunity to learn also from others experiences.
Canary Islands Mastiff
« Prev 1 2 3 4 5 6 7 8 9 10 11 12 13 14 15 16 17 18 19 20 21 22 23 24 25 26 27 28 29 30 31 32 33 34 35 36 37 38 39 40 41 42 43 44 45 46 47 48 49 50 51 52 53 Next »