Dog Breeders > Poland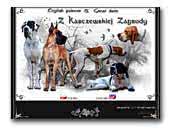 Z Karczewskiej Zagrody
We are breeding quality english pointers for show and work. For more information please visit our website ...
English Pointer
Great Dane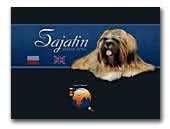 Sajatin (FCI)
Mała, domowa hodowla rasy Lhasa Apso - rejestracja FCI. Powstała z zamiłowania do rasy i wystaw.
Lhasa Apso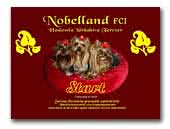 Nobelland FCI Yorkshire Terrier
Kennel of dogs Yorkshire Terrier.
Yorkshire Terrier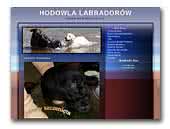 Iduna-Vita Rustica FCI - Labrador Retriever

My labradors are beloved family pets. We share our house and a huge garden with them. I breed black, yellow and chocolate successful, pedigree labradors.My dogs are bred for quality, health and intelligence. All of them are hip scored.

I consider our labs great friends. At the same time I am very proud of them and feel privileged to have them by my side.
Matylda Golanowska-Górecka
Labrador Retriever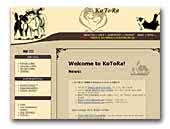 KoToRa Collies Kennel
Collies are our love and passion. Feel invited to check our website. We breed Rough Collies, Border Collies, Smooth Collies and Shetland Sheepdogs. Check out our recent and planned litters, see the shows we have been and browse through large galleries of pictures of adult dogs and puppies.
Collie Rough
Border Collie
Collie Smooth
Shetland Sheepdog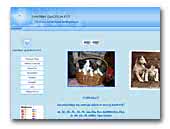 MARINA BALTICA FCI
You are most welcome to visit our website. We are small home kennel in Poland. Puppies are available occasionaly.
Fox Terrier Smooth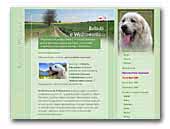 Ballada o Wędrowaniu
Basenji puppies: Father ABOTERE'S Wahziri (tricolor) - Mother ABOTERE'S Zulika (reddish white).
Tatra Shepherd Dog
Basenji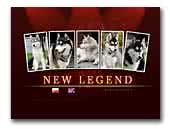 NEW LEGEND siberian husky
Polish siberian husky breeder NEW LEGEND.
Siberian Husky
« Prev 1 2 3 4 5 6 7 8 9 10 11 12 13 14 15 16 17 18 19 20 21 22 23 24 25 26 27 28 29 30 31 32 33 34 35 36 37 38 39 40 41 42 43 44 45 46 47 48 49 50 51 52 53 54 55 56 57 58 59 60 61 62 63 64 65 66 67 68 69 70 71 72 73 74 75 76 77 78 79 80 81 82 83 Next »