Dog Breeders > Poland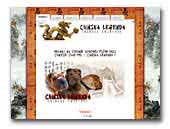 CHIŃSKA LEGENDA
Chineese Legend - domestic kennel formed from love and passion to Shar Pei dogs.

We have chocolate stud: M┼é.Ch.Pl Haszysz Asta La Vista and golden bitch Cleo Ba┼Ťniowa Polanka - Polish Champion.
Shar Pei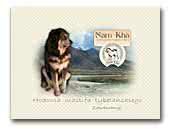 Nam Kha Tibetan Mastiff kennel
My TM are my true love and passion, I have loads of understanding for their independent nature so I hope to share these feelings with you. Please visit our website, check the breeding plans and don't hesitate to ask any questions.
Tibetan Mastiff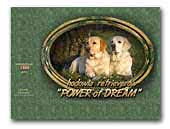 Power of Dream
Niewielka hodowla domowa. Hodujemy Labradory i Golden Retrievery. Wszystkie nasze psy mieszkaj─ů razem z nami w domu.
Labrador Retriever
Golden Retriever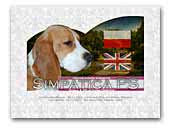 Simpatica PS kennel
of Beagles and Welsh Corgi Pembroke
We're breeding dogs from over 30 years. Our first love are German Shepherds. Now we have only Beagles and Pembroke corgis. Dogs from us have great show successes. Dogs are our live, everything in our life is for them.
Beagle
Welsh Corgi Pembroke

Diamond Staff FCI
American Staffordshire Terrier Kennel
American Staffordshire Terrier Kennel from Poland. Check out our website to see our dogs, their show results, huge gallery, our breeding plans and many more ...
American Staffordshire Terrier
« Prev 1 2 3 4 5 6 7 8 9 10 11 12 13 14 15 16 17 18 19 20 21 22 23 24 25 26 27 28 29 30 31 32 33 34 35 36 37 38 39 40 41 42 43 44 45 46 47 48 49 50 51 52 53 54 55 56 57 58 59 60 61 62 63 64 65 66 67 68 69 70 71 72 73 74 75 76 77 78 79 80 81 82 83 Next »