Dog Breeders > Poland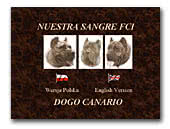 Nuestra Sangre FCI Dogo Canario
Breeder of Dogo Canario.
Canary Islands Mastiff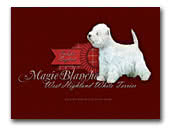 Magie Blanche westie
West highland white terrier breeder in Poland, little about shows, puppies and more.
West Highland White Terrier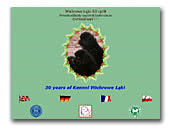 Wichrowe Łąki Newfoundlands
Both me and my husband like all animals, small land big ones so that's why our animal husbandry education. We have been members of Polish Kennel Club since 1977 and we are also mollosoid breed judges.

Our adventure with newfoundland dogs began in October 1976 when a black 7-week-old female puppy arrived At our peaceful life. Our first litter at born 7.06.1978 was the beginning of our breeding called "WICHROWE ŁĄKI". We invite.
Newfoundland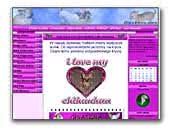 Chiatena
Zapraszam do obejrzenia mojej stronki z fotkami moich suczek chihuahua oraz szczeniaczkami na sprzedaż.
Chihuahua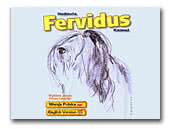 FERVIDUS Kennel
PON ... excellent type, movement and perfect character. Stud dog. Occasionally puppies for sale.
Polish Lowland Sheepdog - PON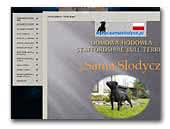 Sama Słodycz
Breeder of Blue Staffordshire Bull Terrier FCI.
Staffordshire Bull Terrier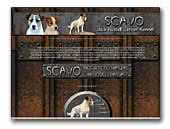 SCAVO (FCI) Kennel - Jack Russell Terrier
We are young kennel. we have only few Jack Russells which are the members of our family. Showing them is our passion. We just love that.

Our dogs in their pedigrees has only great Australian and European blood lines. Please visit our web side to know something more about our dogs and remember that.

JRT Are Our Love And Passion !!!
Jack Russell Terrier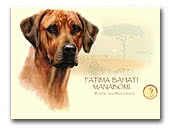 Mzyuri Nyumbani FCI
Hodowla rasy Rhodesian Ridgeback
Hodowla rasy Rhodesian Ridgeback - Mzyuri Nyumbani FCI. Jest młodą hodowlą z Polski, której początek daje Fatima Bahati Manabomi. Wkrótce dołączy do niej pies. Przyszły reproduktor.

Na naszej stronie internetowej można znaleźć więcej ciekawych informacji o nas. Nasz cel to wyhodować szczeniaki wysokiej klasy, piękne, zdrowe i z dobrym charakterem.   

The farming of race Rhodesian Ridgeback -  Mzyuri  Nyumbani FCI. Is young farming from Poland which beginning gives Fatima Bahati Manabomi. Dog will add to her soon. They came animal kept for breeding purposes.

On our internet side you can find about us more interesting information. To our aim is breed the puppies of high class, beautiful, healthy and with good character.
Rhodesian Ridgeback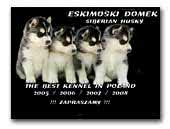 ESKIMOSKI DOMEK - siberian husky kennel
ESKIMOSKI DOMEK - Siberian Husky The Best Kennel in Poland 2005 / 2006 / 2007 / 2008,
Best Kennel of The Club of Nordical Breeds 2006 / 2007 / 2008.
Siberian Husky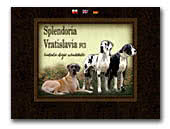 Splendoria Vratislavia Great Danes
We breed fawn, brindle and black, harlequin Great Danes.
Great Dane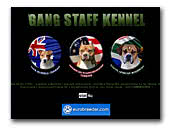 Gang Staff Kennel
Welcome to Gang Staff Kennel !

I live on a farm in nothern Poland with my son, where we raise our dogs with true love and passion. We are first Polish kennel with 5 American Champions, Junior World Winner '98 ... till today we breed 47 Champions. In our breeding program we use only the best dogs - our aim is to get high (show) quality, healthy dogs with balanced character and great temperament.

Our dogs is our passion and lifestyle. To know more - visit our WebPage ! :)
American Staffordshire Terrier
Jack Russell Terrier
Boston Terrier
« Prev 1 2 3 4 5 6 7 8 9 10 11 12 13 14 15 16 17 18 19 20 21 22 23 24 25 26 27 28 29 30 31 32 33 34 35 36 37 38 39 40 41 42 43 44 45 46 47 48 49 50 51 52 53 Next »