Dog Breeders > Poland

Bis Jakaranda
A home kennel for German Pinschers. Puppies are raised at home, thoroughly taken care of, and socialized. We have puppies both red and black and tan. Lots of pictures at the site. Enjoy.
German Pinscher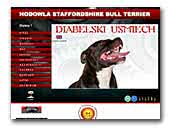 Diabelski Uśmiech Staffordshire Bull Terrier
& Tibetan Mastiff Kennel
Proffesional Staffordshire Bull Terrier & Tibetan Mastiff Kennel from Poland.
Staffordshire Bull Terrier
Tibetan Mastiff

Cori's Meadow - Miniature Schnauzer
Miniature Schnauzer White and Black-Silver.
Miniature Schnauzer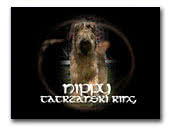 Nippy Tatrzański  Ring
Francuska rasa psów pasterskich, cenionych także jako psy pracujące; w ostatnich latach również psy do towarzystwa - ze względu na elegancką sylwetkę, wspaniały włos, inteligencję oraz żywe usposobienie. Wystawy , galeria ,osiągnięcia.
Briard

Torques Boxer
The following page is dedicated to the boxer breeding. We are a small kennel with lovely boxer's and You will find here all needed information about our dogs, past and future litters. Our puppies are living at home, they have a constant contact with people. Puppies go to their new owners at the age of 8 weeks with oll documents and vacination.
German Boxer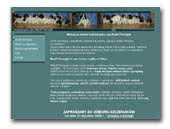 Wróblolandia
Zapraszamy do znanej polskiej hodowli psów rasy Mastif Pirenejski.

We welcome to our breeding Pyrenean Mastiff in Poland.
Pyrenean Mastiff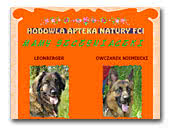 Amore Cordi FCI - Leonbergers
Poland page breeding Leonbergers "Amore Cordi" FCI.
Leonberger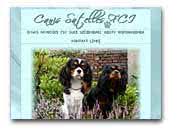 Canis Satelles FCI
Cavalier King Charles Spaniel
Cavalier King Charles Spaniels from Polen. Only BT, RU, TR and BH ones. Big photogalery. Puppies.
Cavalier King Charles Spaniel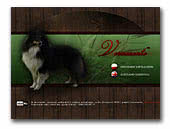 VERAMENTE FCI
We are small home kennel of shetland sheepdogs placed in Warsaw. Feel free to visit our web side and contact us.
Shetland Sheepdog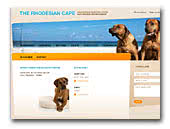 The Rhodesian Cape
Seaside Farm of Rhodesian Ridgeback Breed Szweda FCI. We breed Rhodesian Ridgebacks in Poland. You can find more informations about us on our homepage.
Rhodesian Ridgeback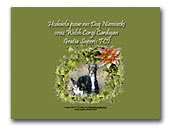 Gratia Superis FCI
We are small home kennel of Welsh Corgi Cardigan and Great Dane placed in Warsaw, Poland, focused on health, temperament and lovely breed expression. Puppies occasionally available out of fully health-tested and temperamentally sound parents. We bred for health and quality, not quantity. More on my web page.
Welsh Corgi Cardigan
Great Dane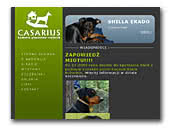 Casarius - German Pinscher kennel
Welcome to Casarius - German Pinscher kennel. Small kennel of german pinscher from Poland. Our main purpose is to breed healthy dogs with wonderfull character and exterier.
German Pinscher
« Prev 1 2 3 4 5 6 7 8 9 10 11 12 13 14 15 16 17 18 19 20 21 22 23 24 25 26 27 28 29 30 31 32 33 34 35 36 37 38 39 40 41 42 43 44 45 46 47 48 49 50 51 52 53 Next »