Dog Breeders > Poland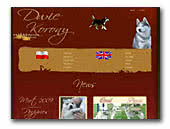 Dwie Korony (Two Crowns)
Siberian Huskies
The story of our breeding is based on passion for animals which started during the childhood. The friendship with dogs and fascination turned into the passion. It was difficult to give up these ties so natural sequence was establishment of breeding.

The breeding is dream`s fulfilment about pure-bred dog: wise, with character, beautiful,the best friend. Both we and you want to have beautiful dogs. In this way are born next generations of dogs-aristocrats. We care about the good start for all of puppies and we want that they will be pride for their owners even if they won`t take part in the exibitions.

DWIE KORONY (Two Crowns) Kennel is registered in Polish Kennel Club and FCI. We offer puppies with pedigrees, our stud dog covers only authorized females.
Siberian Husky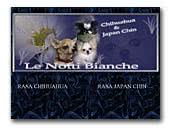 Le Notti Bianche
Hodowla najmniejszych piesków chihuahua długowłosy i krótkowłosy oraz japan chin.
Chihuahua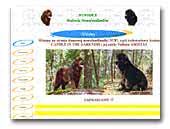 Nufidea - Newfoundlans Kennel
The household Newfoundland Kennel from Poland. We breed black and brown dogs - leaning on good quality lines. Dogs are a part of our family. Visit our Homepage.
Newfoundland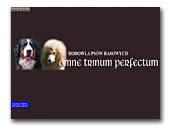 OMNE TRINUM PERFECTUM FCI Kennel
Welcome to Omne Trinum Perfectum. Site showing our dogs photos, successes, tests results and puppies. In our kennel: Zlato Sibiri ZADIRA & RITA z Deikowej Doliny.
Poodle
Bernese Mounatin Dog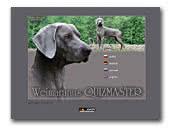 Quizmaster Weimaraner
Home of all-purpose weimaraners: hunters, dog show winners or just companions. We also have a great reproductive dog. More details available on our website.
Weimaraner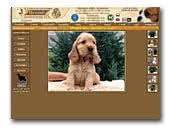 Renmil
The Best Kennel of Poland 1999, 2000, 2001.
English Cocker Spaniel
Cavalier King Charles Spaniel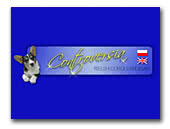 Controversia
kennel of Welsh Corgi Cardigan
"Controversia" is professional kennel of welsh corgi cardigan focused on health, temperament and lovely breed expression. Quality, not quantity - that's why puppies we have not offten. Welcome to visit our website and meet our 4-legged friends.
Welsh Corgi Cardigan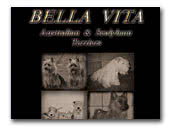 Kennel BELLA VITA
Kennel Bella Vita breeds australian terriers and sealyham terriers.
Australian Terrier
Sealyham Terrier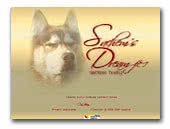 Sachem's Dream FCI
A small Family Kennel of Siberian Huskies. All about our Huskies, Breeding Plan and Shows. Visit our website to see our wonderful dogs. We have in our kennel Internationale Champions and Champions of many countries.
Siberian Husky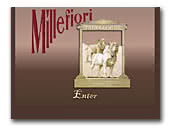 Millefiori
One of the oldest polish mastino napoletano kennel, based on italian, french, czech and polish lines.
Neapolitan Mastiff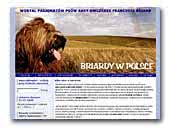 Briardy w Polsce - Briards in Poland
Everyone interested in French - Sheep Dogs Briards - welcome! Briards in Poland is an independent website paying a tribute to this magnificent breed.

This website contains: information, catalog od dogs, list of breeders, show results, lots of photos in our gallery, announcements (puppies for sale), information on The Polish Briard Club. Please come in!
Briard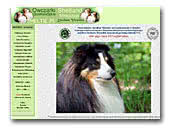 Excellens Vivarium FCI Shelties
Welcome to Excellens Vivarium FCI Shelties!

We are located in South Poland. We have and raise shelties in colours: sable, tricolour, bi-black and blue merle with excellent European and some time ago American bloodlines (new USA import from Odyssey).

If you like the way we raise our dogs and want further information please visit our website.
Shetland Sheepdog
« Prev 1 2 3 4 5 6 7 8 9 10 11 12 13 14 15 16 17 18 19 20 21 22 23 24 25 26 27 28 29 30 31 32 33 34 35 36 37 38 39 40 41 42 43 44 45 46 47 48 49 50 51 52 53 Next »