Dog Breeders > Poland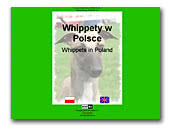 Whippets in Poland
Website about whippets born in Poland, imported to Poland or exported from Poland to other countries. List of breeders, information about litters, show results and a lot of photos. More than two thousands whippets in database.
Whippet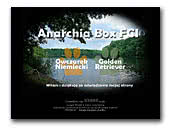 Anarchia Box
We are polish kennel that breed for health, type and temperament. Puppies sometimes available to permanent loving homes only. Please visit our website to see our wonderful dogs and for more information.
German Shepherd Dog
Golden Retriever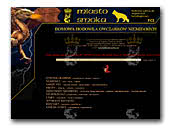 MIASTO - SMOKA
Hodowla Owczarków Niemieckich
Kennel - "MIASTO - SMOKA" born from passion and our desire to get better with german shepherd dogs.

Regards
Agnes
German Shepherd Dog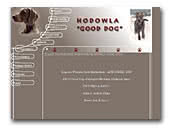 Kennel Good Dog Weimaraner
Kennel Good Dog Poland Weimaraner.
Weimaraner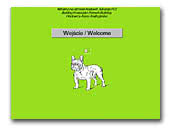 Jukatan kennel
Kennel French Bulldog in Poland.
French Bulldog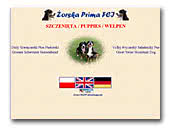 ZORSKA PRIMA FCI
Die Hunde sind lange in unserem Haus. Unsere Hunde stammen von den besten europäischen Zuchtsorten. Wir legen vor allen Nachdruck auf die Gesundheit unserer Welpen. Deshalb auch werden alle unsere Hunde systematisch durch einen Tierarzt untersucht.

Die Welpen werden zu Hause aufgezogen und vom Kleinen an werden sie an das Leben mit der Familie gewöhnt.
Great Swiss Mountain Dog
Entlebucher Sennenhund

Batiskaj FCI - Coton de Tulear
Coton de Tulear Batiskaj Fci this home kennel. We have titled female and males. We in this moment having puppies from French lines IntCh. Cartoonlands APACHE and IntChamp. MultiChamp. TARA du Domaine de Luniray. We invite on our side.
Coton de Tulear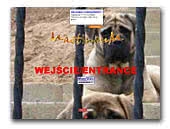 MastineuM FCI Mastiffs
We welcome in MastineuM Mastiffs. We live in Poland near Gdynia. We breed with passion. We have fresh blood lines. We have the biggest female in Poland 103kg/80cm. Our kennel named MastineuM and genesis of the word comes from English language "mastin, mastino". It perfectly symbolizes the character of our breed.

Mastiff is a great family friend, a guardian and a defender. In its homeland Mastiffs are perceived to be a symbol of loyalty and power. An saying states: 'Powerfull as a Mastiffs'. Mastiffs are dogs of a very poised character. They require a tender but consequent education and this means that the owner of Mastiffs should be placid, self - confident and patient. He should spend a lot of time with his mastiff and only then the dog will strike its loyalty back. Only then we can be sure that Mastiff will never disappoint its master in any situation.

MastineuM is the domestic kennel. Our dogs are a perfectly socialized dog, she doesn't show any sign of unfounded aggression toward other people or animals. They loves playing with other dogs. They a typical domestic pet, but, what is typical for mastiff, they are suspicious toward strangers. We can give you a guarantee, that puppies born in our kennel will also be well - socialized and, what is also very important - their exterier will be outstanding.

As great fans of Mastiffs we try our best to have the dogs of the highest quality, either in the name of a character and the beauty. Our aim is to breed a dog that can attend to the dog shows and the dog that you can feel safe during the walks. We are always ready to give you any piece of advice and a help that you would need. Puppies out of MastineuM kennel are healthy and vaccinated, and each of them takes some presents to its new homes.

We recieves many e-mails from people interested in buying a puppy from us. Please do yourself a huge favour by doing a proper presentation of yourself. We will not even consider to send any of our puppies to people we do not know anything about. Some of the mails we recieve consist of only one or two lines, like; "I want to buy a puppy from you. What does it cost and when can you send it?". Some of these mails are only signed by the first name, or not signed at all (yes, it is true). Our puppies are dear to us and we hope that you understand that we must know who you are before considering to export a puppy to you. On our site you can find all about this kind of dogs.

Best Regards to all who love's the Mastiffs
Mastiff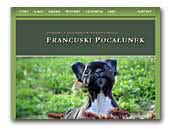 Francuski Pocałunek-French Bulldog Kennel
French Bulldog Kennel from Poland, Kraków. Here you can see our dogs with pedigree, available puppies and get all the info.

Nasza domowa hodowla buldogów francuskich istnieje od 2003 roku. Zapraszamy do oglądnięcia galerii zdjęć szczeniaków.
French Bulldog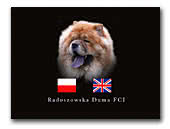 Radoszowska Duma Chow Chows
Chow Chow kennel from Poland.
Chow Chow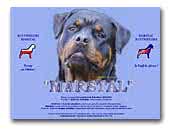 MARSTAL Rottweilers
Rottweilers that not only achieve great results on shows and working fields all over Europe, but are part of our family!

Puppies from selected combinations with top European stud dogs available occasionally for real breed lovers only. We aim at socializing our puppies from their birth!
Rottweiler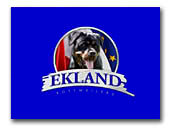 Ekland Rottweilers
Welcome to Polish's top rottweiler kennel.

Thea von der Bleichstrasse: HD-, PT-1, IPO-I, Polish Champion, Polish Club Winner '07, Polish Winner '07, Middle and Eastern European Winner '07, Spreesiegerin, Youth Polish Champion, Youth Latvian Champion, Youth Latvian Club Winner '06, Youth Lithuanian Club Winner '06

Livia Ekland: HD-, PT-1, IPO-I, Interchampion, Polish Champion, Latvian Champion, Youth Polish Champion, Youth Polish Club Winner '05, Youth Polish Winner '05, Youth Champion of the Exhibition Ranking '05.
Rottweiler
« Prev 1 2 3 4 5 6 7 8 9 10 11 12 13 14 15 16 17 18 19 20 21 22 23 24 25 26 27 28 29 30 31 32 33 34 35 36 37 38 39 40 41 42 43 44 45 46 47 48 49 50 51 52 53 Next »