Dog Breeders > Poland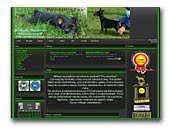 Kennel Pocahontas
Kennel of miniature pinschers from Poland.
Miniature Pinscher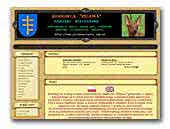 Kennel Pilawa
Kennel of miniature pinschers from Poland.
Miniature Pinscher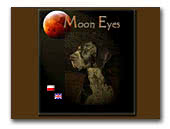 Moon Eyes kennel
Mooneyes kennel, home of versatile GSP, selected for highest quality hunting skills, character, splendid exterior and health.
German Shorthaired Pointer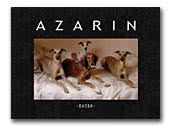 Azarin (FCI)
Whippet, saluki & dog handling.
Whippet
Saluki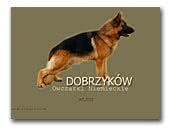 DOBRZYKÓW
Hodowla owczarków niemieckich
Hodowla owczarków niemieckich - DOBRZYKÓW Zaprasza na swoją stronę internetową.
German Shepherd Dog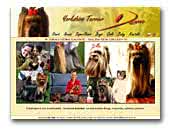 DESIRE - YORK Yorkshire Terrier
LADY PUNK Bakarat, BABYLON de la Pam'Pommeraie, VELVET-AMBITION du Domaine de Monderlay and all DESIRE Yorkies are inviting to visit our side.
Yorkshire Terrier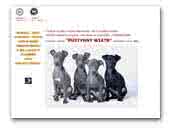 Pustynny Wiatr Italian greyhounds
Kennel established in 1986 with 6 generations of own-breed Champions. Sometimes good, show potential puppies available. Our imported stud-dog Champions at service for approved bitches.
Italian Greyhound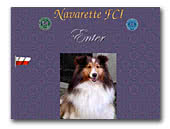 Navarette FCI
Sheltie - Owczarek Szetlandzki
Strona poświęcona hodowli Sheltie "Navarette" FCI. Dokładne opisy wraz z rodowodami i zdjęciami naszych suk oraz bardzo jeszcze młodego pieska tricolor... Planujemy szczenięta. Zapraszamy miłośników rasy.
Shetland Sheepdog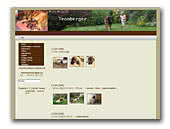 Bertusowy Gaj - Leonberger
Bertusowy Gaj - Domowa hodowla psów rasy leonberger.

Bertusowy Gaj - Leonberger breeding.
Leonberger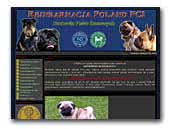 REINKARNACJA POLAND FCI
Our Kennel currently has three breeds: pugs, French bulldogs and Grifons. If you are interested in any of the breed and would like to have a dog please contact us. You know you enabled canine love.

Remember that a person without a dog is a dog without a man.

We breed dogs for 30 years, we can also boast that the dog from our kennel was awarded WINNERS OF THE WORLD. and the other boys championships Polish and occupy top positions at prestigious national and international exhibitions.
Pug
Belgian Griffon
French Bulldog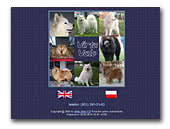 Virta Valo - Chow chow & Samoyed kennel
Side of breeding chow chow and samoyeds. On side information about dogs, their origins, galleries. We invite to virtual introduction sie from our breeding.
Chow Chow
Samoyed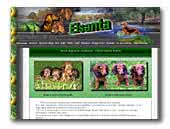 Kennel Elsanta - dachshunds
The long-haired miniature dachshund and the rabbit's - the dachshunds' kennel the Elsanta, information about novelties, dogs and the bitches, litters, exhibitions, thin lines to the dachshunds' the best kennels, the history of kennel the Elsanta, and also the dachshunds' origins,as well as their picture and many different interesting information.
Dachshund - miniature and rabbit
« Prev 1 2 3 4 5 6 7 8 9 10 11 12 13 14 15 16 17 18 19 20 21 22 23 24 25 26 27 28 29 30 31 32 33 34 35 36 37 38 39 40 41 42 43 44 45 46 47 48 49 50 51 52 53 Next »