Dog Breeders > Poland


Ad Acte shih tzu
Small home based Shih Tzu Kennel from Poland. We actively show our dogs at Dog Shows. Occasionally we have puppies for sale.
Shih Tzu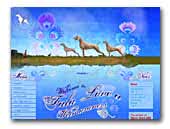 Fala Love'a Weimaraners
Fala Love'a kennel is a home of european top winning weimaraners of excellent exteriour and great hunting abilities. Only best lines, all dogs hip scored. Home raised puppies occasionally available to loving homes.
Weimaraner Shorthaired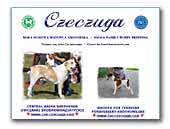 Czeczuga (FCI)
Small family hobby breeding in Marki (Warsawarea), Poland. Please visit our website to see our Smooth Fox Terriers and Central Asian Shepherds.
SFT: Champion stud dogs standing for approved bitches; puppies available occasionaly.
CAS: puppies available occasionaly.
Fox Terrier Smooth
Central Asia Shepherd Dog


Modus Vivendi
We breed Giant schnauzer black & English Cocker Spaniel, we have a lot of Multi Ch and Int ch at home, just come and look ...
Giant Schnauzer
English Cocker Spaniel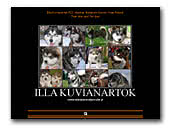 Illa Kuvianartok FCI
Alaskan Malamute Kennel from Poland.
Alaskan Malamute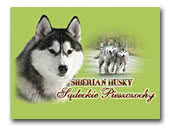 Sądeckie Pieszczochy - Siberian Husky
Siberian husky from Poland. All about our dogs, breeding plans and shows.
Siberian Husky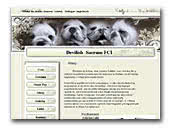 Devilish Sacrum FCI english bulldog kennel
Small Kennel with housebreeding of English Bulldogs from Poland. All our Dogs live wih us inside the our home, as a part of the family.
English Bulldog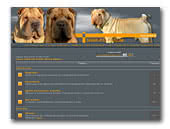 Shar-Pei Forum
Shar-Pei Forum, online community miłośników shar pei, porady, wymiana doświadczeń, album.
Shar Pei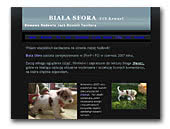 BIAŁA SFORA FCI Kennel
Welcome to my website about Jack Russell Terriers. Have a good fun watching photos, videos with my dogs and reading my blog (news).
Jack Russell Terrier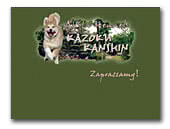 KAZOKU KANSHIN Akita Kennel
We are a small Akita kennel from Poland. On our website you will find lots of useful information about the breed including the breed standard, characteristics and description of natural feeding (the BARF diet). You can also read about our three akitas, who are our family:

stud dog Mł.Ch.Pl., Ch.Pl. ASZTAR Imaginacja and females: Mł.Ch.Pl., Ch.Pl. ARASHI Tajgeta, Mł.Ch.Pl. AIDA Puchate liski. We invite you to our gallery, where you can see our akitas in beautiful surroundings, during some of the trips we made together.
Akita
« Prev 1 2 3 4 5 6 7 8 9 10 11 12 13 14 15 16 17 18 19 20 21 22 23 24 25 26 27 28 29 30 31 32 33 34 35 36 37 38 39 40 41 42 43 44 45 46 47 48 49 50 51 52 53 Next »