Dog Breeders > Poland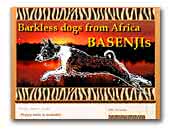 BasenjiWorld
I invite to BasenjiBlog where you can find all news from BasenjiWorld. If you have interesting informations about your show, breeding (etc.) successes, write to us!
Basenji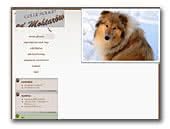 od Mohtarów Collie Rough
Rough collies from west Poland. We & our collies are living in small village. Pedigrees of our dogs based on english bloodline. We offer handsome stud dogs (HD - A, CEA/PRA/cataracta - free).

In our home now lives Ch. F. UN AMOUR de JEUNESSE des Marecages du Prince (Samhaven Contradiction x Carostar Cool And Collected) - stud dog Nr 1 in France 2008. Sometimes puppies available in all colors. Welcome.
Collie Rough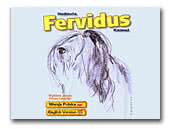 FERVIDUS Kennel
PON ... excellent type, movement and perfect character. Stud dog. Occasionally puppies for sale.
Polish Lowland Sheepdog - PON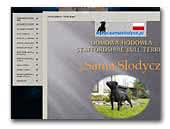 Sama Słodycz
Breeder of Blue Staffordshire Bull Terrier FCI.
Staffordshire Bull Terrier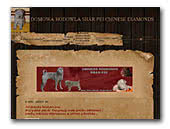 CHINESE DIAMONDS Shar Pei
Shar pei blue line. Welcome.
Shar Pei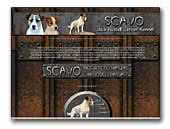 SCAVO (FCI) Kennel - Jack Russell Terrier
We are young kennel. we have only few Jack Russells which are the members of our family. Showing them is our passion. We just love that.

Our dogs in their pedigrees has only great Australian and European blood lines. Please visit our web side to know something more about our dogs and remember that.

JRT Are Our Love And Passion !!!
Jack Russell Terrier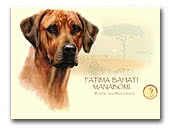 Mzyuri Nyumbani FCI
Hodowla rasy Rhodesian Ridgeback
Hodowla rasy Rhodesian Ridgeback - Mzyuri Nyumbani FCI. Jest młodą hodowlą z Polski, której początek daje Fatima Bahati Manabomi. Wkrótce dołączy do niej pies. Przyszły reproduktor.

Na naszej stronie internetowej można znaleźć więcej ciekawych informacji o nas. Nasz cel to wyhodować szczeniaki wysokiej klasy, piękne, zdrowe i z dobrym charakterem.   

The farming of race Rhodesian Ridgeback -  Mzyuri  Nyumbani FCI. Is young farming from Poland which beginning gives Fatima Bahati Manabomi. Dog will add to her soon. They came animal kept for breeding purposes.

On our internet side you can find about us more interesting information. To our aim is breed the puppies of high class, beautiful, healthy and with good character.
Rhodesian Ridgeback
« Prev 1 2 3 4 5 6 7 8 9 10 11 12 13 14 15 16 17 18 19 20 21 22 23 24 25 26 27 28 29 30 31 32 33 34 35 36 37 38 39 40 41 42 43 44 45 46 47 48 49 50 51 52 53 54 55 56 57 58 59 60 61 62 63 64 65 66 67 68 69 70 71 72 73 74 75 76 77 78 79 80 81 82 83 Next »