Dog Breeders > Poland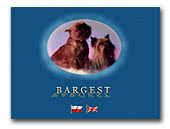 BARGEST - Griffons & yorkshire terrier
Int.Ch.Griotte Corsairey Casch,
Int.Ch.Xawier Bargest, Int.Ch.Whisky Bargest,
Ch.Pl Amur Udachlivy Strelok For Imgosbull, Ch.Moldavii Ali-Be v.d.Platte Belskes.
Brussels Griffon
Belgian Griffon
Petit Brabancon
Yorkshire Terrier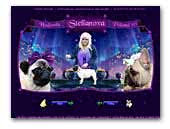 Kennel Stellanova pug & franch bulldog
Kennel Stellanova - Our dogs have following titles: International Champion, Champion of Poland, Champion of Russia, Champion of Czech Republic, Best of Europe, Best of Poland, Best of Club, Best of Breed, Best of Group, Best of Junior, Best in Show Puppy, Best in Show Junior, Best in Show, Best Female of Club.

All our life we deal with animals, mostly with dogs. Our favorite breeds are: pugs which are always in a good mood and French bulldogs wishing to play all the time. In our kennel we try to fulfill all the rules and our dogs are in a very good shape what could be seen on the shows. We show our dogs frequently participating in most of the shows organized by Polish Kennel Club. We took orders/sell French bulldog and pug puppies. The film " The alphabet of breeds" was recorded in our kennel. The well known journal" My dog" decided to choose our farm to present the portrait of pugs. Many pictures were taken and then presented in different journals and newspapers. In our kennel was also recorded a film " Our pets". Our French bulldogs, pugs and basenji dogs participated in " Szymon Majewski show", one of the most popular talk show in Polish TV.
French Bulldog
Pug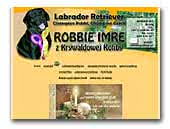 ROBBIE IMRE z Krywaldowej Koliby
I am living in Poland, I have more then 100 labs.
Labrador Retriever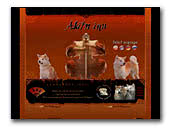 AKOGARENO (FCI) Hodowla Akit
Jesteśmy domową hodowlą japońskich psów rasowych Akita Inu. W swojej hodowli mamy import z Japonii z którym wiążemy swoją przyszłość. Nie jest to ostatni import z kraju "kwitnącej wiśni" Już wkrótce następne. Zapraszamy do obejrzenia naszej strony.
Akita Inu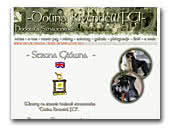 DOLINA RIVENDELL FCI
Miniature schnauzer
Our dogs are our live... If you would like to know us please visit our website. If you would like ask pleas write e-mail or call. We welcome!
Miniature Schnauzer


Czatyrdach - Afghan Hounds Kennel
Afghan Hounds from polish kennel Czatyrdach invite to their web site! Come and see pictures, news and notes from dog shows, contact with us or leave a sign in Guest Book. See why Afghan Hounds are our live, love and pride ... Enjoy!
Afghan Hound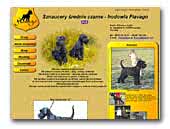 FLAVAGO
Black Standard Schnauzers from Poland.
Standard Schnauzer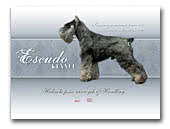 Escudo - miniature & giant schnauzers
Miniature schnauzer salt&pepper and giant schnauzer black kennel. Michal Tuliszewski, Poland
Miniature Schnauzer
Giant Schnauzer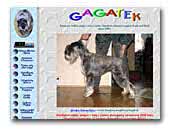 GAGATEK Schnauzers black and pepper&salt
P/s and black Standard Schnauzers from GAGATEK photos, results and puppies :-)
Schnauzer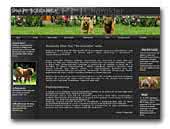 Bonomiella Shar Pei
Shar Pei - Breeds Shar-Pei (FCI). Provides show pictures, and story of how they acquired an interest for each breed.
Shar Pei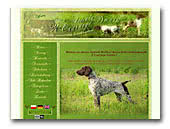 Czarny Dwór Kennel
Many World Winners, European Winners, Interchampions and winners of trials come from my kennel. The aim of my kennel is to breed beautiful dogs which hunt perfectly.
German Shorthaired Pointer
« Prev 1 2 3 4 5 6 7 8 9 10 11 12 13 14 15 16 17 18 19 20 21 22 23 24 25 26 27 28 29 30 31 32 33 34 35 36 37 38 39 40 41 42 43 44 45 46 47 48 49 50 51 52 53 Next »