Dog Breeders > Poland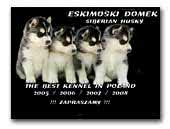 ESKIMOSKI DOMEK - siberian husky kennel
ESKIMOSKI DOMEK - Siberian Husky The Best Kennel in Poland 2005 / 2006 / 2007 / 2008,
Best Kennel of The Club of Nordical Breeds 2006 / 2007 / 2008.
Siberian Husky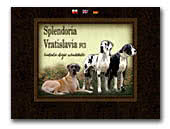 Splendoria Vratislavia Great Danes
We breed fawn, brindle and black, harlequin Great Danes.
Great Dane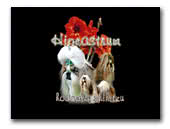 Hipeastrum Hodowla Shih Tzu
Domowa hodowla shih tzu. Okazjonalnie posiadamy wyselekcjonowane szczenięta Profesjonalny handling.
Shih Tzu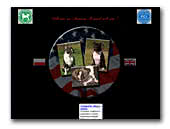 IMMNESS Kennel
Immness (FCI) is a small kennel located in nothern Poland. I breed my dogs in cooperation with Gang Staff Kennel. Check out my Web Page!
American Staffordshire Terrier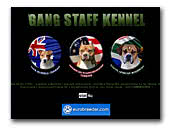 Gang Staff Kennel
Welcome to Gang Staff Kennel !

I live on a farm in nothern Poland with my son, where we raise our dogs with true love and passion. We are first Polish kennel with 5 American Champions, Junior World Winner '98 ... till today we breed 47 Champions. In our breeding program we use only the best dogs - our aim is to get high (show) quality, healthy dogs with balanced character and great temperament.

Our dogs is our passion and lifestyle. To know more - visit our WebPage ! :)
American Staffordshire Terrier
Jack Russell Terrier
Boston Terrier

Bis Jakaranda
A home kennel for German Pinschers. Puppies are raised at home, thoroughly taken care of, and socialized. We have puppies both red and black and tan. Lots of pictures at the site. Enjoy.
German Pinscher
« Prev 1 2 3 4 5 6 7 8 9 10 11 12 13 14 15 16 17 18 19 20 21 22 23 24 25 26 27 28 29 30 31 32 33 34 35 36 37 38 39 40 41 42 43 44 45 46 47 48 49 50 51 52 53 54 55 56 57 58 59 60 61 62 63 64 65 66 67 68 69 70 71 72 73 74 75 76 77 78 79 80 81 82 83 Next »