Dog Breeders > Poland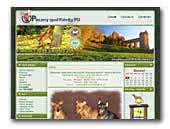 Spod Katedry FCI Pinczery Miniaturowe
Welcome to Miniature Pinscher kennel from Poland. We are a small home kennel and all our dogs are our beloved family members. Since 1984 we've been aiming at breeding high quality, healthy dogs with balanced character, lovable personality, and a great show potential.

Our dogs have only the best Polish lines and carefully choosen male breeders in their pedegrees. Miniature pinschers are our passion and lifestyle that we truly hope to share with you. Enjoy our site.
Miniature Pinscher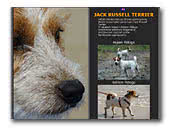 Z klanu Russella
Welcome to the website of two spendid dogs Jack Russell Terrier - kenel Z klanu Russella. Animal kept for breeding purposes - Aspen Fidogs, Ashton Fidogs.
Jack Russell Terrier

Thi-Hi Shar Pei Kennel
Breeder of Chinese Shar Pei, brushcoat in colours red, mahagon, red fawn and fawn. Our goal is to have healthy dogs with great show type and strong mowment. We hawe only shar pei pupie's. I Offer protection, by stud multi BOB, mahagon brush coat male.
Shar Pei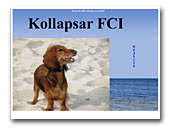 Kollapsar - jamnik długowłosy standard
Domowa hodowla jamników długowłosych standardowych. Cieplutko o jamniorkach. Jak ich nie lubisz wejdź tym bardziej, wyjdziesz zakochany.
Dachshund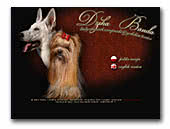 Dzika Banda
Home kennel of White Swiss Shepherds and Yorkshire Terriers, where dog's health and character connected with perfect build are most important.
White Swiss Shepherd Dog
Yorkshire Terrier
« Prev 1 2 3 4 5 6 7 8 9 10 11 12 13 14 15 16 17 18 19 20 21 22 23 24 25 26 27 28 29 30 31 32 33 34 35 36 37 38 39 40 41 42 43 44 45 46 47 48 49 50 51 52 53 54 55 56 57 58 59 60 61 62 63 64 65 66 67 68 69 70 71 72 73 74 75 76 77 78 79 80 81 82 83 Next »