Dog Breeders > Poland

Jakard Wejherstaff kennel
We are breeder of Staffordshire Bull Terriers in Poland. We invite you to visit our website.
Staffordshire Bull Terrier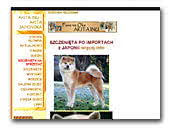 Fuen No Oka Akita Inu
Beautiful puppies, akitas with super pedigrees, lots of pictures, info about the breed and many more on my website.
Akita Inu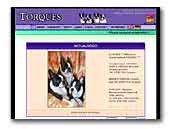 TORQUES - Boston Terrier kennel
Boston Terrier kennel - TORQUES invites you to have a look at its website! Have a look at our females, males and litters.
Boston Terrier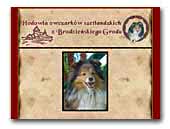 Z Brodzieńskiego Grodu
Welcome in the small home sheltie`s kennel. Our dogs, pedigrees, photos, videos from competitions agility, working with sheeps.
Shetland Sheepdog
« Prev 1 2 3 4 5 6 7 8 9 10 11 12 13 14 15 16 17 18 19 20 21 22 23 24 25 26 27 28 29 30 31 32 33 34 35 36 37 38 39 40 41 42 43 44 45 46 47 48 49 50 51 52 53 54 55 56 57 58 59 60 61 62 63 64 65 66 67 68 69 70 71 72 73 74 75 76 77 78 79 80 81 82 83 Next »