Dog Breeders > Poland

Jakard Wejherstaff kennel
We are breeder of Staffordshire Bull Terriers in Poland. We invite you to visit our website.
Staffordshire Bull Terrier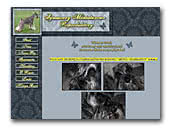 Sznaucery Miniaturowe - Reproduktory
Welcome to our website about Miniature Schnauzer Stud Dogs - Dar Walentego Piwowar & Glamour Vision Piwowar and about handling.
Miniature Schnauzer pepper & salt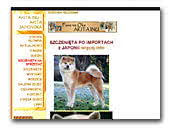 Fuen No Oka Akita Inu
Beautiful puppies, akitas with super pedigrees, lots of pictures, info about the breed and many more on my website.
Akita Inu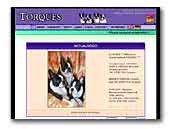 TORQUES - Boston Terrier kennel
Boston Terrier kennel - TORQUES invites you to have a look at its website! Have a look at our females, males and litters.
Boston Terrier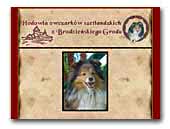 Z Brodzieńskiego Grodu
Welcome in the small home sheltie`s kennel. Our dogs, pedigrees, photos, videos from competitions agility, working with sheeps.
Shetland Sheepdog
« Prev 1 2 3 4 5 6 7 8 9 10 11 12 13 14 15 16 17 18 19 20 21 22 23 24 25 26 27 28 29 30 31 32 33 34 35 36 37 38 39 40 41 42 43 44 45 46 47 48 49 50 51 52 53 54 55 56 57 58 59 60 61 62 63 64 65 66 67 68 69 70 71 72 73 74 75 76 77 78 79 80 81 82 83 Next »