Dog Breeders > Poland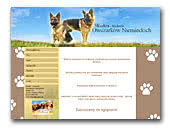 Skiatos - Hodowla Owczarków Niemieckich
Hodowla Owczarków niemieckich, rodowodowe szczeniaki, galeria, reproduktor, suki hodowlane.
German Shepherd Dog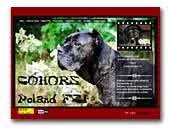 Cohors Poland FCI
Small home Cane Corso kennel. We love our work.
Cane Corso Italiano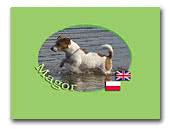 MAGOR Jack Russell Terriers
Jack Russell Terriers are our passion. Our website contains photos, show results and much more. We invite you to visit our website!
Jack Russell Terrier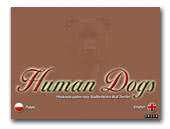 Human Dogs Kennel
Human Dogs Kennel - Staffordshire Bull Terriers ! We Welcome!
Staffordshire Bull Terrier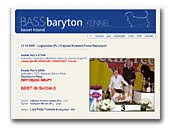 BassBaryton Kennel - Basset Hound
Welcome on our website. Basset Hound is our love.
Basset Hound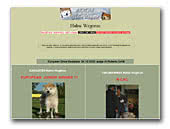 kennel Halne Wzgorze - Akita
The Best kennel from Poland (2003,2007,2008) we have many champions and Interchampions and WORLD JUNIOR WINNER -Sztokholm 08, EUROPEAN JUNIOR WINNER -Helsinki 06 an Budapest 08 !!!
Akita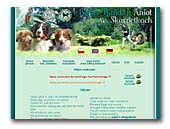 Borys Band Australian Shepherd
Australian Shepherd breeder in Poland.
Australian Shepherd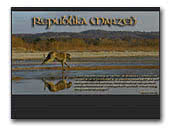 Republika Marzeń - Wilczarz irlandzki
We invite you to visit website of Irish Wolfhounds kennel "Republka Marzeń", and the first Irish Wolfhounds database born and imported to Poland.
Irish Wolfhound
« Prev 1 2 3 4 5 6 7 8 9 10 11 12 13 14 15 16 17 18 19 20 21 22 23 24 25 26 27 28 29 30 31 32 33 34 35 36 37 38 39 40 41 42 43 44 45 46 47 48 49 50 51 52 53 54 55 56 57 58 59 60 61 62 63 64 65 66 67 68 69 70 71 72 73 74 75 76 77 78 79 80 81 82 83 Next »