Dog Breeders > Poland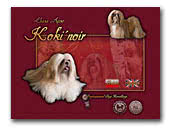 Koki' Noir Kennel Lhasa Apso
Kennel Lhasa Apso in Poland.
Lhasa Apso

Rojber Kennel
We are the beginning Kennel from Poland. We invite you!
Boston Terrier
Miniature Pinscher
Pomeranian and Small Spitz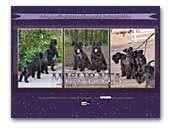 MISURATA FCI - Miniature Schnauzers Black
It was over twenty years ago that I became fascinated with the Schnauzer breed.
Miniature Schnauzer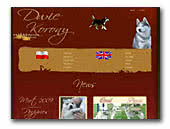 Dwie Korony (Two Crowns)
Siberian Huskies
The story of our breeding is based on passion for animals which started during the childhood. The friendship with dogs and fascination turned into the passion. It was difficult to give up these ties so natural sequence was establishment of breeding.

The breeding is dream`s fulfilment about pure-bred dog: wise, with character, beautiful,the best friend. Both we and you want to have beautiful dogs. In this way are born next generations of dogs-aristocrats. We care about the good start for all of puppies and we want that they will be pride for their owners even if they won`t take part in the exibitions.

DWIE KORONY (Two Crowns) Kennel is registered in Polish Kennel Club and FCI. We offer puppies with pedigrees, our stud dog covers only authorized females.
Siberian Husky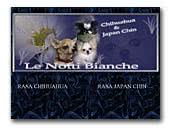 Le Notti Bianche
Hodowla najmniejszych piesków chihuahua długowłosy i krótkowłosy oraz japan chin.
Chihuahua
« Prev 1 2 3 4 5 6 7 8 9 10 11 12 13 14 15 16 17 18 19 20 21 22 23 24 25 26 27 28 29 30 31 32 33 34 35 36 37 38 39 40 41 42 43 44 45 46 47 48 49 50 51 52 53 54 55 56 57 58 59 60 61 62 63 64 65 66 67 68 69 70 71 72 73 74 75 76 77 78 79 80 81 82 83 Next »