Dog Breeders > Poland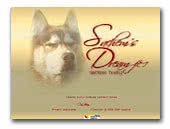 Sachem's Dream FCI
A small Family Kennel of Siberian Huskies. All about our Huskies, Breeding Plan and Shows. Visit our website to see our wonderful dogs. We have in our kennel Internationale Champions and Champions of many countries.
Siberian Husky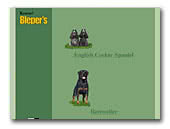 Blepers english cocker spaniels
& rottweilers
We breed english cocker spaniels and rottweilers. Bleper's was the best english cocker spaniel breeder's group at World Dog Show 2006 and Club Shows in Poland 2004, 2007, 2008. We bred 8 International Champions and over 40 champions of different countries.
English Cocker Spaniel
Rottweiler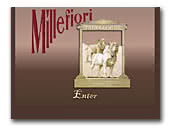 Millefiori
One of the oldest polish mastino napoletano kennel, based on italian, french, czech and polish lines.
Neapolitan Mastiff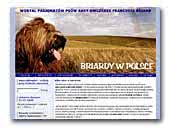 Briardy w Polsce - Briards in Poland
Everyone interested in French - Sheep Dogs Briards - welcome! Briards in Poland is an independent website paying a tribute to this magnificent breed.

This website contains: information, catalog od dogs, list of breeders, show results, lots of photos in our gallery, announcements (puppies for sale), information on The Polish Briard Club. Please come in!
Briard

ATENA Tosia i Kubus FCI
Newfoundland - ATENA Tosia i Kubuś FCI zaprasza na swoją stronę internetową. :)
Newfoundland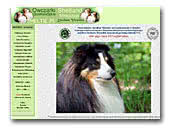 Excellens Vivarium FCI Shelties
Welcome to Excellens Vivarium FCI Shelties!

We are located in South Poland. We have and raise shelties in colours: sable, tricolour, bi-black and blue merle with excellent European and some time ago American bloodlines (new USA import from Odyssey).

If you like the way we raise our dogs and want further information please visit our website.
Shetland Sheepdog
« Prev 1 2 3 4 5 6 7 8 9 10 11 12 13 14 15 16 17 18 19 20 21 22 23 24 25 26 27 28 29 30 31 32 33 34 35 36 37 38 39 40 41 42 43 44 45 46 47 48 49 50 51 52 53 54 55 56 57 58 59 60 61 62 63 64 65 66 67 68 69 70 71 72 73 74 75 76 77 78 79 80 81 82 83 Next »