Dog Breeders > Poland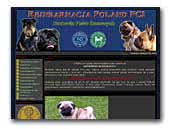 REINKARNACJA POLAND FCI
Our Kennel currently has three breeds: pugs, French bulldogs and Grifons. If you are interested in any of the breed and would like to have a dog please contact us. You know you enabled canine love.

Remember that a person without a dog is a dog without a man.

We breed dogs for 30 years, we can also boast that the dog from our kennel was awarded WINNERS OF THE WORLD. and the other boys championships Polish and occupy top positions at prestigious national and international exhibitions.
Pug
Belgian Griffon
French Bulldog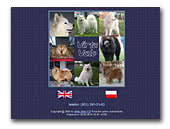 Virta Valo - Chow chow & Samoyed kennel
Side of breeding chow chow and samoyeds. On side information about dogs, their origins, galleries. We invite to virtual introduction sie from our breeding.
Chow Chow
Samoyed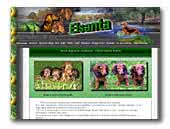 Kennel Elsanta - dachshunds
The long-haired miniature dachshund and the rabbit's - the dachshunds' kennel the Elsanta, information about novelties, dogs and the bitches, litters, exhibitions, thin lines to the dachshunds' the best kennels, the history of kennel the Elsanta, and also the dachshunds' origins,as well as their picture and many different interesting information.
Dachshund - miniature and rabbit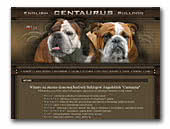 Centaurus - English Bulldog kennel
Welcome to English Bulldog kennel Centaurus, you can find here information about our bulldog females, pictures of Bulldog puppies for sale, our English bulldogs pedigrees and much more.
English Bulldog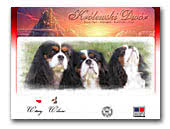 z Królewskiego Dworu
"Królewski Dwór" is a small family hobby breeding of Cavalier King Charles Spaniels. We want to breed specificaly tricolor cavaliers.
Cavalier King Charles Spaniel
« Prev 1 2 3 4 5 6 7 8 9 10 11 12 13 14 15 16 17 18 19 20 21 22 23 24 25 26 27 28 29 30 31 32 33 34 35 36 37 38 39 40 41 42 43 44 45 46 47 48 49 50 51 52 53 54 55 56 57 58 59 60 61 62 63 64 65 66 67 68 69 70 71 72 73 74 75 76 77 78 79 80 81 82 83 Next »