Dog Breeders > Poland

SILVER SPRING kennel - Poodles
Breeding dwarf and toy (apricot & red) Poodle from Poland.
Poodle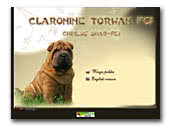 Claronine Torwan FCI - Shar Pei
Shar Pei kennel in Poland. Selective puppies from the best dog: Multichampions, Interchampions, National champions and Club Winners. Find Your Puppy show potential and wonderful loving companions. More info and puppies plans on my website.
Shar Pei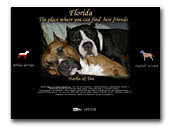 FLORIDA AMSTAFF
Only one kennel in Europe from 1990 with 100% WOODS LINE /USA/ 9 imp. from USA , 2 imp. from Holland
- the first AST from USA in Poland
- the first Woods dogs in Europe
- the most entitled amstaffs in Poland
-5 Interchampions
- the dogs only in our hands gets titles : 260 CAC, 75 CACIB !!!/1990-2007/
American Staffordshire Terrier


Amber Route FCI - Briards
Briard breeding in Poland. News, our dogs, photos, shows, litters and puppies.
Briard


Royal Lord FCI
West Highland White Terrier
Kennel of West Highland White Terrier - Royal Lord F.C.I..
West Highland White Terrier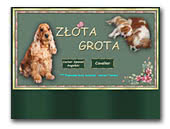 ZŁOTA  GROTA
Welcome to website English Cocker Spaniel and Cavalier King Charles Spaniel Kennel. My Kennel 30 year old.
English Cocker Spaniel
Cavalier King Charles Spaniel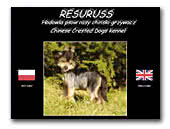 RESURUSS FCI Chinese Crested
We are a small in-home kennel at Poland. We breed for quality, not quantity! Our dogs have interested blood lines, high quality exterier and good character. We regular check health of dogs we have clear eyes,patellas, hearts, ED & HD.
Welcome to Resuruss kennel.
Chinese Crested Dog
« Prev 1 2 3 4 5 6 7 8 9 10 11 12 13 14 15 16 17 18 19 20 21 22 23 24 25 26 27 28 29 30 31 32 33 34 35 36 37 38 39 40 41 42 43 44 45 46 47 48 49 50 51 52 53 54 55 56 57 58 59 60 61 62 63 64 65 66 67 68 69 70 71 72 73 74 75 76 77 78 79 80 81 82 83 Next »