Dog Breeders > Poland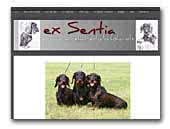 Ex Sentia - wirehaired dachshunds
Welcome to ex Sentia kennel. We breed standard wire-haired dachshunds with sound structure, style and good temperament. Our dogs, puppies, show results, photos.
Dachshund


Ad Acte shih tzu
Small home based Shih Tzu Kennel from Poland. We actively show our dogs at Dog Shows. Occasionally we have puppies for sale.
Shih Tzu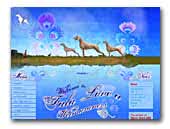 Fala Love'a Weimaraners
Fala Love'a kennel is a home of european top winning weimaraners of excellent exteriour and great hunting abilities. Only best lines, all dogs hip scored. Home raised puppies occasionally available to loving homes.
Weimaraner Shorthaired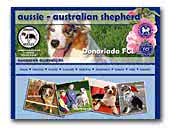 Donariada FCI
Welcome to my kennel. I breed Australian Shepherd. Kennel DONARIADA FCI established in 2004, intent on a health, vitality and quality exterier of litters. My aussie is my passion and live with me in my house every day.

On our web site you will find valuable information such as photos, dog show results and titles and pedigrees as well.
HERMNINA von Hexenhaus is a dog therapist and training agility.
Australian Shepherd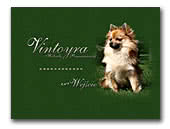 Vintoyra - Pomeranian Kennel
We are a "young" kennel but we are very ambitious. Therefore we select only bitches and studs with the best breeding potential. I hope my website can contribute to promote Pomeranians in Poland.

My goal and wish is to pass on the passion for this wonderful breed. I hope you enjoy reading and look forward to seeing you at a dog show soon.
Pomeranian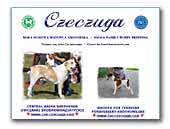 Czeczuga (FCI)
Small family hobby breeding in Marki (Warsawarea), Poland. Please visit our website to see our Smooth Fox Terriers and Central Asian Shepherds.
SFT: Champion stud dogs standing for approved bitches; puppies available occasionaly.
CAS: puppies available occasionaly.
Fox Terrier Smooth
Central Asia Shepherd Dog
« Prev 1 2 3 4 5 6 7 8 9 10 11 12 13 14 15 16 17 18 19 20 21 22 23 24 25 26 27 28 29 30 31 32 33 34 35 36 37 38 39 40 41 42 43 44 45 46 47 48 49 50 51 52 53 54 55 56 57 58 59 60 61 62 63 64 65 66 67 68 69 70 71 72 73 74 75 76 77 78 79 80 81 82 83 Next »