Dog Breeders > Poland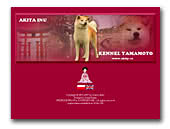 KENNEL YAMAMOTO - Akita inu
KENNEL YAMAMOTO the best breeding Akita inu in Poland 2004-2006.
Akita inu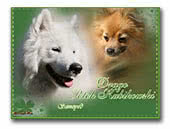 Drago Potok Kubikowski
Drago Potok Kubikowski zaprasza na swoja stronę internetową.
Samoyed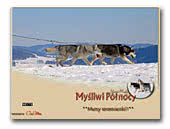 Myśliwi Północy - hodowla siberian husky
Strona domowa hodowli siberian husky - Myśliwi Północy. Na stronie rodowody naszych psów, galerie, osiągnięcia, zapowiedzi miotów, szczenięta. Zapraszamy!
Siberian Husky


Theogonia kennel
Theogonia - this is small, home kennel. At the moment thers only one female - Czama from Czarny Dwor. My intentions are to have puppies, which will be breed in kennel, will be distinguished perfect psyche,excellent exterier but also which will have exceptional and remarkable working features.
German Short-haired Pointer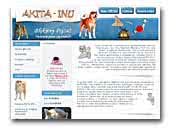 Błękitny Pejzaż - Akita Inu Kennel
I am greeting warmly! I am inviting all fans of the Akita Inu race to our Internet Akita Inu Poland Kennel - Błękitny Pejzaż page.

We possess the exquisite Akita Inu pair: KOFUKU Halne Wzgorze and ICHIBUSA Halne Wzgorze.

Ancestors of our Akita Inu pair are winners of the world inter alia and we are hoping that one's ancestors' races will inherit perfection and beauty our kids. Outstanding judicative estimations are gaining our Akita on displays.

See exhibition effects: KOFUKU Halne Wzgorze, ICHIBUSA Halne Wzgorze.
We are also inviting for: Of gallery of our photos Akita Inu; Debatable forum about the Akita Inu race.
Ania, Adam
Akita Inu
« Prev 1 2 3 4 5 6 7 8 9 10 11 12 13 14 15 16 17 18 19 20 21 22 23 24 25 26 27 28 29 30 31 32 33 34 35 36 37 38 39 40 41 42 43 44 45 46 47 48 49 50 51 52 53 54 55 56 57 58 59 60 61 62 63 64 65 66 67 68 69 70 71 72 73 74 75 76 77 78 79 80 81 82 83 Next »