Dog Breeders > Poland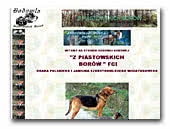 Z Piastowskich Borów FCI
Professional breed hunter's dogs
Our breed we have got for 13 years. Puppies for us have very well casually conditions. Our kennel is coming from Gniezno near Poznań.
We invited YOU to our website.
Polish Hound
Miniature Dachshund Wire-haired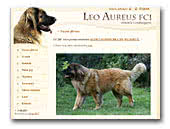 Leo Aureus FCI - Leonberger Kennel
Our adventure with leonbergers started in 2002, when we bought female Lena. She is a dog of such charm, that she immediately conquered our hearts.
Leonberger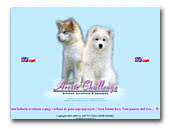 ARCTIC CHALLENGE
Our dogs are our pride, hobby, pride and happines!
Alaskan Malamute
Samoyed


YORKVILLE - The Yorkshire Terrier Kennel
Welcome Very Cordially to the website of YORKVILLE - The Yorkies Kennel from Poland - Cracow. Come in and take a look !!!
Yorkshire Terrier


Kennel od Masumi FCI
Shar Pei i Australian Silky Terrier
Small, home kennel in Poland of Shar Peis & Australian Silky Terriers - od Masumi FCI. On my site informations: from shows, about planed puppies, forum. You can see more on my own site.

Strona hodowli psów rasy Shar Pei i Australian Silky Terrier - od Masumi FCI. Posiadamy okazjonalnie szczenięta wysokiej klasy obu ras. Na stronie informacje o planowanych miotach, wieści z wystaw i wiele więcej. Zapraszam równiez do odwiedzenia naszego forum.
Shar Pei
Australian Silky Terrier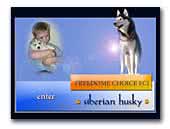 Freedome Choice FCI - siberian husky
Strona hodowli psów rasy siberian husky Freedome Choice FCI. Zapraszamy!
Siberian Husky
« Prev 1 2 3 4 5 6 7 8 9 10 11 12 13 14 15 16 17 18 19 20 21 22 23 24 25 26 27 28 29 30 31 32 33 34 35 36 37 38 39 40 41 42 43 44 45 46 47 48 49 50 51 52 53 54 55 56 57 58 59 60 61 62 63 64 65 66 67 68 69 70 71 72 73 74 75 76 77 78 79 80 81 82 83 Next »