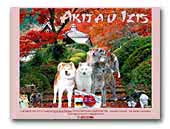 Akita u Izis FCI
Akita Inu & Shikoku Kennel
I have japan akita since 1997 (from Japan, Spain, England, Czech Republic) and japan shikoku since 2006 (only in Poland).

All my dogs are free from displasia and free from genetics eyes diseases. Puppies from my kennel live in UK, USA, Italy, Puerto Rico, Germany, Belgium, Denmark, Osterreich, Latvia and France.
Akita
Shikoku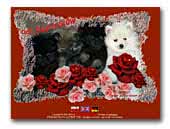 OD DEPTUSIOW Pomeranian's Kennel
Hello from Poland - send Pomeranian's from Kennel OD DEPTUSIOW. Please visitng our Webside. We have Pom's in interesting coloures (black and tan, black and silver, creme, graugewolkt). Best wisches for all from Poland.
Pomeranian