Dog Breeders > Poland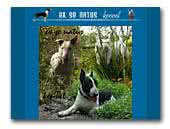 EX SE NATUS KENNEL
Home bull terrier kennel from Poland. Excellent stud dog, femelles with a very good pedigree. Very importent for us are: helth, good character and beauty.
Bull Terrier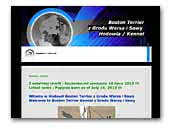 z Grodu Warsa i Sawy Bostn Terrier Kennel
Welcome to Boston Terrier Kennel z Grodu Warsa i Sawy. We encourage You to visit our website and check the news. We opearte since 2001 and specialize in Boston Terrier. Currently have 4 champion females.
Boston Terrier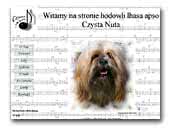 Czysta Nuta
Small kennel in Poland. We invite you to visit our home page and find out more about us.
Lhasa Apso

Anivellen Bull Terriers
Excellent, selected bitches - Aricon, Ghabar, Kilacabar, Majico, Javarke lines. Show quality puppies sometimes available.
Bull Terrier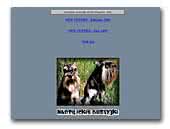 NADPILICKIE BESTYJKI
Miniature Schnauzers
Mini schnauzers black&silver and black. Miniature pinschers:)
Miniature Schnauzer
Miniature Pinscher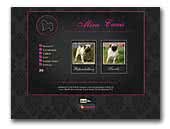 Mira Canis
We have a small kennel, the pug breeding is our passion for life. We are putting all our heart and energy in it. All dogs in Mira Canis FCI find, and will always find, love, warmth and respect in our home.
Pug
« Prev 1 2 3 4 5 6 7 8 9 10 11 12 13 14 15 16 17 18 19 20 21 22 23 24 25 26 27 28 29 30 31 32 33 34 35 36 37 38 39 40 41 42 43 44 45 46 47 48 49 50 51 52 53 54 55 56 57 58 59 60 61 62 63 64 65 66 67 68 69 70 71 72 73 74 75 76 77 78 79 80 81 82 83 Next »