Dog Breeders > Poland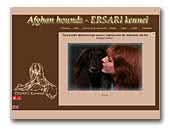 ERSARI Afghan Hounds
Show Afghan Hounds from Poland.
Afghan Hound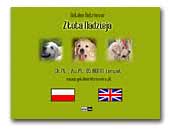 Złota Nadzieja Golden Retriever kennel
Golden Retriever kennel Złota Nadzieja from Poland and our stud dog: Polish Champion, Polish Winner 2005 - AGENT Lorwet. Information about a breed, gallery of our dogs and progeny, current and expected litters and a lot of links.
Golden Retriever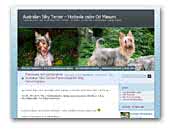 'Od Masumi' Australian Silky Terrier kennel

Small, home kennel in Poland of Australian Silky Terrier - od Masumi FCI. On my site ypu can find information about shows, planed puppies and my dogs.

Strona hodowli psów rasy Australian Silky Terrier - od Masumi FCI. Na stronie informacje o planowanych miotach, wieści z wystaw i wiele więcej.
Australian Silky Terrier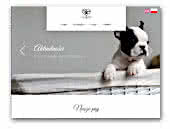 Se-La-Vi Matese, Westie, Cavalier
Maltese, West Highland White Terrier & Cavalier King Charles Spaniel from Poland. Our dogs have the best in the world blood lines. Our pups grow up in our house and we give lots of attantion to there socialisation. We breed tipical dogs with good temperment. Please feel free to contact us for more information. Welcome to visit our website Se - La - Vi !
Cavalier King Charles Spaniel
Maltese
West Highland White Terrier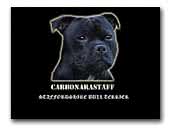 CARBONARASTAFF
Staffordshire Bull Terrier family kennel
Welcome on our website. We are a staffordshire bull terrier breeder. We love very much this breed. We have a yound stud dog Junior Champion, Junior Club Winner WWW Knight Errant Port Erinand a little female Ameretta Poles Apart import form Great Britain.We wopuld like to invite you on our gallery and shows and more, more.

Best wishes for all
Justyna Winnicka and Jack Ziemiecki
Staffordshire Bull Terrier
« Prev 1 2 3 4 5 6 7 8 9 10 11 12 13 14 15 16 17 18 19 20 21 22 23 24 25 26 27 28 29 30 31 32 33 34 35 36 37 38 39 40 41 42 43 44 45 46 47 48 49 50 51 52 53 54 55 56 57 58 59 60 61 62 63 64 65 66 67 68 69 70 71 72 73 74 75 76 77 78 79 80 81 82 83 Next »