Dog Breeders > Poland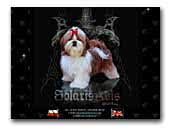 Solaris Avis Shih-Tzu
Solaris Avis, this small kennel, in south Poland. We enjoy showing our dogs and we breed the occasional litter. I invite on my page, there all about my Shih.
Shih Tzu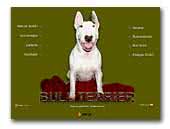 Gotrek Bull Terriers
Small kennel that breed and show Bull Terriers. Site about bullies - photos, shows, links. We invite you to visit our website.
Bull Terrier

Wrzeciono Czasu
Englisch Cocker Spaniel Kennel
Englisch Cocker Spaniels from Poland. Our dogs have the best in the world blood lines like QUETTADENE, ASQUANNE'S, JOYELAH, CHARBONNEL. Want know more about my kennel? Visit our website.
English Cocker Spaniel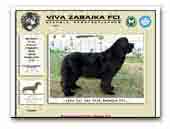 Hodowla Viva Zabajka FCI
Poland breeder of quality Newfoundlans. We breed for type and temperament in line with the breed standard. All dogs live in our home as part of our family and are not kennelled in outdoor kennels. Puppies sometimes available.
Newfoundland
« Prev 1 2 3 4 5 6 7 8 9 10 11 12 13 14 15 16 17 18 19 20 21 22 23 24 25 26 27 28 29 30 31 32 33 34 35 36 37 38 39 40 41 42 43 44 45 46 47 48 49 50 51 52 53 54 55 56 57 58 59 60 61 62 63 64 65 66 67 68 69 70 71 72 73 74 75 76 77 78 79 80 81 82 83