Dog Breeders > Portugal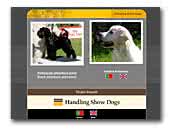 Red Ninnos
Breeding and training retrievers for show and work.
Golden Retriever
Flat Coated Retriever
Schnauzer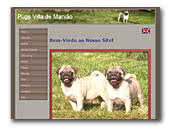 Villa de Marvão Pugs
Small kennel, but  with quality, located in Portugal, city of Águeda. We breed Pugs with big passion and love. We do this with all the care and the love they deserve.  Visit our site and enjoy it.
Pug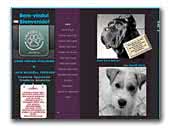 ARRABIDA HILLS
ARRABIDA HILLS is proud to do a selective breeding of our Cane Corsos of Ceddar's Spirit and Jack Russell Terrier de Arrabida Hills. We trust in a high selective and quality breeding, concerning our males and females that we have and that we are proud.

Our Cane Corso are delivery only with pedigree registration, health vaccine book and microship. Since 2007 that we have started this passion and we look forward to continue and do our best. Please, take a look at our new web site.
Cane Corso Italiano
Jack Russell Terrier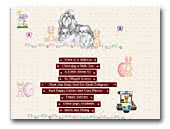 Nanuke ShihTzu
Doll Face Shihtzu Pups. All Our Babys Are Bred For Top Health And Temperament, 21 + Years Experience, Breeders Of Show and Pet Quality, AKC and international Registered DNA Tested, 2 sets of shots, Microchip and Registration Paid for life.

Puppy Kit includes: 8 lb bag of food, Kennel, Bowls, Treats, Toys, Blanket, Comb, Brush, Bows, Training DVD, Peewee Pads, and other goodies like paul mitchell pet, PetHead, Brisk&Bright Products.
Shih Tzu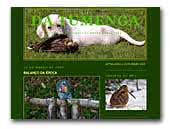 Canil da Tumenga
Cria e selecção de Perdigueiro Português para a caça e competição. Sendo a caça á galinhola a nossa paixão.
Portuguese Pointing Dog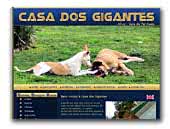 Casa dos Gigantes
Breeder mastiff and portuguese podengo grande.
Mastiff
Portuguese Warren Hound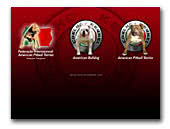 Coelhos Kennel - American Bulldog
and American Pit Bull Terrier
Paulo Coelho Breeder of American Bulldog americano and American Pit Bull em Portugal.
American Bulldog
American Pit Bull Terrier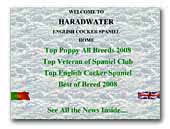 Haradwater English Cocker Spaniel
Welcome to the home off lovely and happy cocker spaniel ,breeding this beautiful breed since 1994, with several multi champions, with health, happiness, and quality.
English Cocker Spaniel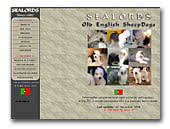 SeaLords Old English Sheepdogs
Breeder of Old English Sheepdogs in Portugal. Information about our dogs and the breed.
Old English Sheepdog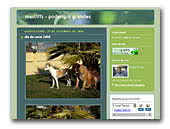 mastiffs-podengos-grandes.blogspot.com
Um site das raças mastiff e podengos portugues de pelo liso.
Mastiff
Portuguese Warren Hound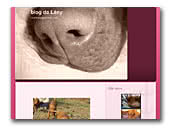 Vizslas in Portugal
Photos and information of our vizslas in Portugal, from the best internacional bloodlines. Puppies available from the CHPT, ES, GI, MX and WW07.
Hungarian Shorthaired Vizsla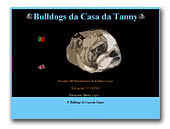 Casa da Tanny Bulldogs
English Bulldog Small kennel specialized in bulldogs. Take a look, is adorable.
English Bulldog