Dog Breeders > Portugal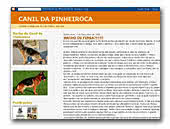 CANIL DA PINHEIROCA
Criação e Selecçãode cão Pastor Alemão.
German Shepherd Dog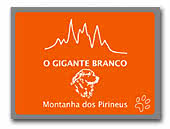 O GIGANTE BRANCO
Criação e Selecção de cães Montanha dos Pirineus. Chien de Montagne des Pyrénées 4580 Paredes.
Pyrenean Mountain Dog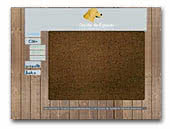 Quinta da Éguada Golden Retriever
Exclusive Golden Retriever breeders in Sto. Estevão Lisbon Portugal. We breed golden Retriever from the best origins.
Golden Retriever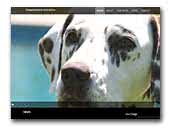 Chappaquiddick dalmatians
Champion Dalmatian breeders for over 30 years.
Dalmatian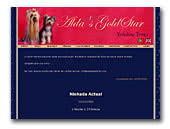 Alda's GoldStar - Yorkshire Terrier
Yorkshire Terrier from Portugal.
Yorkshire Terrier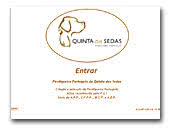 Quinta das Sedas
Portuguese Breeder of Portuguese Pointing Dog, located north Portugal. Quality breeding. Focus on working abilities (Hunting, Field Trials and St. Hubert) as well as Shows (Portugal and International). Puppies and Adult dogs available.
Portuguese Pointing Dog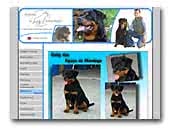 Kennel Águas do Mondego - Rottweilers
Kennel Águas do Mondego - Rottweilers Selective Breeding.
Rottweiler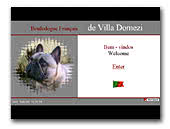 Villa Domezi
French bulldog kennel in Portugal.
French Bulldog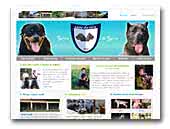 Quinta de Quires
Rottweiler and Cane corso Italiano
Criamos já há alguns anos estas duas raças ...
Cane Corso Italiano
Rottweiler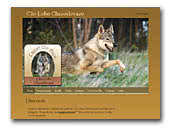 Lugar do Poço - Cão Lobo Checoslovaco
Once … all the dogs looked like this!
Czechoslovakian Wolfdog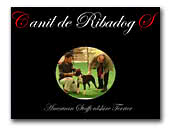 Canil Ribadog's
Breeding of American Staffordshire Terrier based on the love and the respect of the race. All our dogs and pups are high in family.
American Staffordshire Terrier