Dog Breeders > Portugal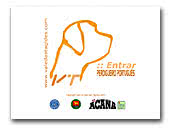 Canil do Vale das tágides
Specialized in Portuguese Pointer. Quality breeding. Simultaneously supported on Hunting, Field Trials, Shows. Puppies available.
Portuguese Pointing Dog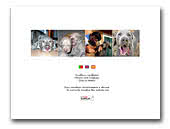 Casa de Juno Weimaraners
Home of Multi Champions, Multi Best In Show, World Winner & European Winner.
Weimaraner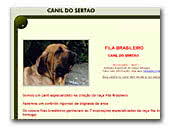 Canil do Sertao - Fila Brasileiro
Specialized Fila Brasileiro Kennel in Portugal. Visit our filas brasileiros and see their pictures and pedigrees.
Fila Brasileiro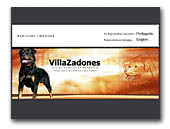 Villa Zadones
Selection Rottweiler Breeder.
Rottweiler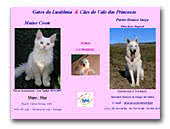 Vale das Princesas
White Swiss Shepherd portuguese breeder.
White Swiss Shepherd Dog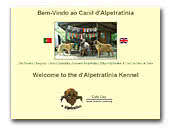 d'Alpetratínia
The reference in the Smooth-Haired Estrela Mountain Dog! Long-haired Estrelas from outstanding lines! Breeding exceptional animals since 2002! Despite our over 15 show champions, we focus our selection programme in woking ability and health!
Estrela Mountain Dog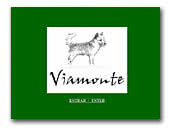 Viamonte - Podengos
VIAMONTE is recognised by the FCI since 1993. The wire hair Portuguese Podengo Pequeno is our passion. Several World Winners, European Winners and Champions from diferent countries have born in our home. Our Podengos are well known worldwide. Take a look at our website and sign our guestbook.
Wirehaired Portuguese Podengo Pequeno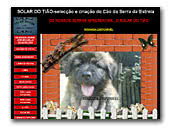 Solar do Tião
A new breeder of Estrela Mountain dog ... this beautiful portuguese breed.
Cão da Serra da Estrela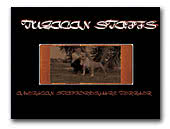 Tugacan Staff's
Portuguese breeder American Staffordshire Terrier.
American Staffordshire Terrier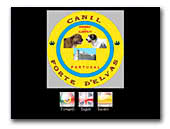 Canil Forte D'Elvas Rafeiro Do Alentejo
- Alentejo Mastiff Breeder
Specialzed Kennel in Alentejo Mastiff Breeding.
Rafeiro do Alentejo / Alentejo Mastiff
>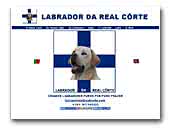 Real Corte Labradors
We are a small hobby kennel in Portugal dedicated to the love and improvement of the labrador retriever. Our purpose as conscientious breeders is to breed excellent quality labradors that can live as family members and companions, as well as to preserve their sweet temperament, beautiful type, soundness, and working ability.

We are committed to the improvement of the Labrador Retriever, and carefully choose our breeding stock based on the above qualities. We breed no more than 1 or 2 litters a year, allowing us to give each puppy the attention it needs for a healthy and happy start in life.
Labrador Retriever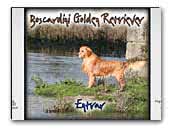 Boscardini Golden Retriever
We are in Ponte de Lima - Portugal. We breed for love with an aim for temperament and beauty.Check our new dogs at our website. Golden Retriever breeder in Portugal.
Golden Retriever