Dog Breeders > Romania

Háromszéki Góbé Kennel
Puli, pumi, kuvasz & komondor
Puli, pumi & kuvasz dogs from the Háromszéki Góbé breed. Dr. Blága Zsolt István
Puli
Pumi
Komondor
Kuvasz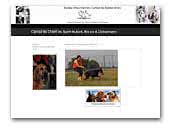 Badea Gheo Dobermanns & Bloodhounds
Badea Gheo Kennel is an Romanian kennel, was found since 2002 and was registred at FCI (Fédération Cynologique Internationale) in 2007. We breed Dobermann & Bloodhound/ Chien de Saint Hubert.
Dobermann
Bloodhound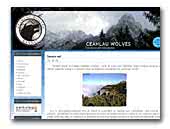 Ceahlau Wolves
Czechoslovakian Wolfdog Kennel
We are situated in Ceahlau mountain area, the north-eastern part of the Romanian Carpathians.

We are breeding good quality wolfdogs, very resistant to all weather conditions. They have also a good physical condition, running over 30 km in a training exersice.

Czechoslovakian wolfdogs have good qualities to be used as working dogs. They can be trained especially for guarding and some of them in search and rescue activities.
Czeslovakian Wolfdog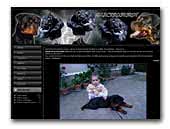 BLACKROSESROT Kennel
Hello friends and dog lovers, we are a young kennel located in central Transylvania - Romania.

Blackrosesrot Kennel waiting for you to get acquainted with "black roses". These wonderful dogs are as well known and loved by everyone, like roses.
Rottweiler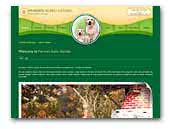 Parmen Auriu Golden Retriever
We provide beautiful English Creme Golden Retriever puppies, from champion bloodlines, show quality, full breeding rights and full registration.
Golden Retriever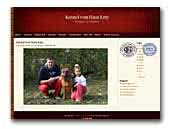 vom Haus Emy
Kennel for Deutscher Schaferhund
"Vom Haus Emy" is a german shepherd dog kennel from Romania, Bucuresti city, since 2009.
German Shepherd Dog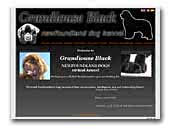 Grandiouse Black Dog kennel
Greeting to all on our website introducing our favorite dogs, bred by us.

I am Balazs Gal Hunor and I live in Transylvania in the village called Uriu. I have been attracted to animals since my childhood and this is why our family has always had a pet, i.e a dog. It happened several times over the years that I took home stray puppies that I had found on the street or even thrown in ditches. After I had moved to our new home together with my wife, our first pet became an Irish setter called Bruno, which became our favorite four-legged friend. Unfortunately, he is no longer with us. He passed away last year, at the age of 12.

Since I've dreamed of Newfoundland dogs for many years but I've never got the chance, time has come for us to own such dogs. Since they are available in so many colors, we were not able to decide about the color. After a long search, we have found the kennel where we bought our first puppy from in 2008 and later on the others. This is when we founded the Grandiouse Black dog kennel. It has become such a hobby that now, in 2009 we have got the entire range of colors and hopefully it will stay this way!

We are very happy to receive visitors and if you'd like further information, feel free to contact and ask us via e-mail or phone.
Newfoundland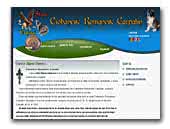 STANA VLAHULUI Kennel
Carpathian Shepherd Dog
Stana Vlahului Kennel - Carpathian Shepherd Dog, puppy for sales, romanian national dog, history of breed, standard F.C.I 350, gallery, movies, promovare, popularizare.
Romanian Carpathian Shepherd Dog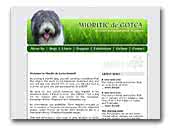 MIORITIC DE GOTCA - Romanian Shepherd
MIORITIC DE GOTCA - The most loving Romanian Shepherd.
Romanian Mioritic Shepherd Dog
« Prev 1 2 3 4 5 6 7 8 9 10 Next »