Dog Breeders > Romania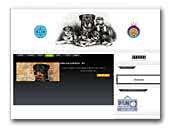 VOM DAMIROTT kennel rottweiler
Dogs in my kennel - Males:
ATHOS BODYGUARD FORCE born 19.08.2004
(FARA VALCOR ROTT & BRONCO VOM NATKAI)
ENZO DELLE ABBADESSE born 04.05.2008
(VICO VOM KRESSBACH & PRETTY WOMAN DEL DARDO NERO)
GIOVE DELLE ABBADESSE born 12.09.2008
(VICO VOM KRESSBACH & LUCIE VON DER SCHERAU)

Females:
FARA VALCOR ROTT RO born 01.01.2003
(ENOCH-MIRKO THE CRUEL & BONY THE CRUEL)
CLEO DELLE ABBADESSE born 02.09.2007
(MAMBO VON DER CROSSENER RANCH & NENA VON DER BLEICHSTRASSE)
DIDA DELLE ABBADESSE born 16.10.2007
(MORRO VON DER SCHERAU & COLIN VOM JAGERBRUNNL)

Young Female:
HANNY born 22.06.2009
(ATHOS BODYGUARD FORCE & CLEO DELLE ABBADESSE)

Thank you for visit.
Rottweiler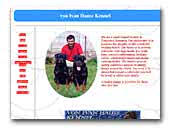 von Ivan Hause Kennel
Only german blood lines.
Rottweiler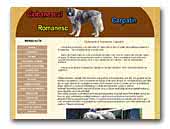 carpatin.info
Complete information about the Romanian Carpathian Shepherd Dog: standard, photo gallery, video gallery, history, breeders ...
Romanian Carpathian Shepherd Dog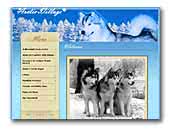 Arctic Village Alaskan Malamutes
We are a small kennel, and our dogs are, first of all, our family members.

Our goal is similar to that of any responsible breeder: to produce healthy, physically and mentally sound dogs, with working abilities. We believe this is possible only by breeding close to the standard, always keeping in mind that the quality and not the quantity is important.

We strive to produce sound, typy dogs, with excellent temperament. All our dogs have eyes and hips clearances, because health is an important aspect of our everyday life, and because we want the best for our dogs and their puppies.

We try to make our canine companions as happy as they make us each and every day!
Alaskan Malamute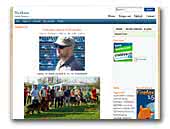 THORHAUS german shepherd dog kennel
"THORHAUS" is a german shepherd dog kennel from Romania, Craiova city, since 1996.
German Shepherd Dog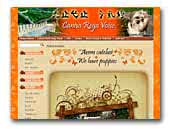 Rega Voise Shih-Tzu Kennel
The house of shih-tzu champions. With excuisite bloodlines, the home for future champions, but also for a shih-tzu of your heart.
Shih Tzu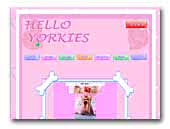 Hello Yorkies - Yorkshire Terrier Kennel
A family based kennel, holding the purpose of raising good quality (pet or show) puppies, that are surrounded with lots of love and the best attention!
Yorkshire Terrier