Dog Breeders > Romania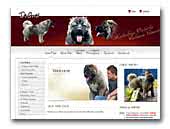 De Gweil Kennel
De Gweil Kennel is a specialized in breeding and selecting the wonderfull breed of Caucasian Sheepdogs. We guarantee the health and quality of our dogs. We have a lot of Multichampions and a Junior World Winner in our kennel.
Caucasian Shepherd Dog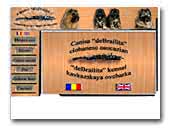 DEBRAILITA kennel
Best in defence protection friendship

My name is Vali Dogaru, I own the "DEBRAILITA" kennel from Braila on the left bank of the Danube in the South East of Romania. We breed and select caucasian shepherd with lot of passion and we believe with responsability and professionalism. Since childhood i loved nature, animals and especially dogs. Going often to the dog shows i once meet the caucasians. It was love at first sight and now i believe it was also destiniy. He struck me with his great demeanor,rustic appearance and his "wild" character. Latter on i found out many interesting things about this unique breed, i study, analised and traveled much to inform myself and to discover his qualities. For some a wild animal impposible to tame and close it, for us an excellent companion, friendfor life and unbeatable guardian. We ask you kindly to make acquaintance with our dogs and enjoy thise magnificent breed.
Caucasian Shepherd Dog

Karvil's Havanese
Karvil's Havanese-the first havanese home breeder from Romania.

In our concept, Havanese represents passion, unconditional love, wonderful moments spent together and last but not least, participation at specialized exhibitions, in our country and outside of it.
Havanese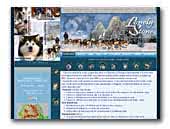 LonelyStone Kennel
Alaskan Malamute Kennel - all about our dogs: news, pictures, puppies, shows, sport and fun.
Alaskan Malamute

Kennel LARUS - bichon frise
We are homebreeder, kennel Larus. Established in 1998, first kennel of bichon frise from Romania.
Bichon Frise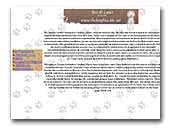 Tess de Larus - Bichon frise
This is a website about bichon frise. We started our show career in 2008 and by now we have excellent results. For more information, I invite you to enter our webpage.
Bichon Frise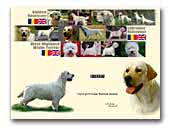 CLEAR PASSION Kennel
We are a small kennel with the goal of improving our breeding program with each litter.We are involved in the dog world, showing and breeding since 2002. Our kennel name was established and is recognised by FCI since 2007. We are breeding high quallity Labrador Retriever, Golden Retriever, and West Highland White Terriers.
Labrador Retriever
Golden Retriever
West Highland White Terrier

Black Rotthmans
Hello, dear rottweiler's friends and welcome to our online home. "Black Rotthmans" was born in 2000 as a result of our passion for this greatest breed - Rottweiler.

We are members of A.Ch.R(Romanian Kennel Klub), RCR(Rottweiler Club Romania), ADRK (Allgemeiner Deutscher Rottweiler Klub).

We hope that you will enjoy your surf and you will appreciate our work and results,
Ioana & Calin Petrisor.
Rottweiler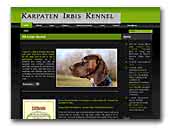 Karpaten Irbis Kennel
Deutsch Kurzhaar kennel based on famous German bloodlines.
German Shorthaired Pointer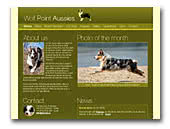 Wolf Point Aussies
Australian Shepherd Kennel
Wolf Point Kennel is well known amongst husky and american akita lovers as a reputable kennel, producer of international champions. Our newest passion is the australian shepherd, also known as aussie, this spectacular breed that conquers your heart once and for all.

Located near capital city Bucharest, Romania; we can also send puppies abroad, upon request. Enjoy your visit on our site!
Australian Shepherd
« Prev 1 2 3 4 5 6 7 8 9 10 Next »