Dog Breeders > Russia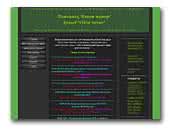 westi-jackrassellterrier.com
Breeding kennel West highland white terrier and Jack russell terrier
West Highland White Terrier
Jack Russell Terrier

БРАЙТ НОУЗ - Kennel of west highland white and Norwich terriers
Our kennel situated in 20 kilometers from Moscow. We have 12 westies and 2 norwich terriers. All our dogs live as a members of our family. All of them trimed and shown by us.

We breed for helth, exellent temperament and super exterrier.
West Highland White Terrier
Norwich Terrier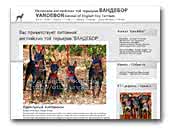 Vandebor
Vandebor, kennel of English Toy Terriers (black and tan), Zwergpinschers. Russia, Moscow.
English Toy Terrier
Miniature Pinscher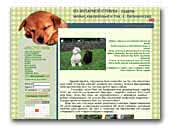 kennel IZ JANTARNOY STRANY
poodles miniature, dwarf and toy
All about my dogs.
Poodle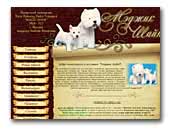 Magic Shine - West Highland White Terrier
Magic Shine - West Highland White Terrier of Russia. Breeder Fomicheva Lubov, location Moscow.
West Highland White Terrier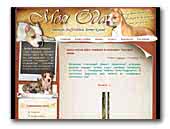 Moya Oda
American Staffordshire terrier kennel
American Staffordshire terrier kennel "Moya Oda". Russia, Krasnoyarsk.
American Staffordshire Terrier
Welsh Corgi Pembroke
Chihuahua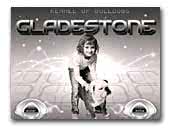 GladeStone - kennel of english bulldogs
On our site we want to invite you into the world of amazing and wonderful friend of man - a real gentleman of the dog world - the English Bulldog. We will introduce you to our dogs, talk about the exciting journey that may never have taken place, do not be with us the Bulldog!

We hope to share with you, dear friends, a particle of the love that lives in our family between people and bulldogs.
English Bulldog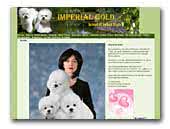 Imperial Gold
Kennel of bichon frises.
Bichon Frise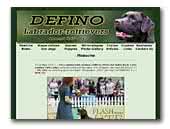 Defino - labrador kennel
"Defino" welcomes you!

We were fortuned to be involved in breeding our beloved labradors. Our dogs have been successful in shows and field work as well.We always have been matching our females with successful and worthy sires to produce healthy and good looking puppies. Our main goal is to breed labradors that are pleasing to look at, easy to live with and having all necessary abilities to become trusted hunting or sporting companion.

If you are considering purchasing a labrador retriever puppy in our kennel, please contact us.

Always a pleasure to see visitors!
Labrador Retriever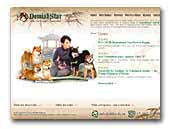 DemishStar Shiba-Inu Kennel
Shiba-Inu Mono-breed Kennel «DemishStar» is the first and only in all Russian Far East region. We aim to produce litters of Nippo-style quality. Shibas of «DemishStar» Kennel are the only in Russia and Europe that have titles of Champions of Asia, Korea and China.
Shiba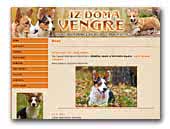 Iz doma Vengre
Welsh corgi pembroke & cardigan kennel "Iz doma Vengre".
Welsh Corgi Pembroke
Welsh Corgi Cardigan
« Prev 1 2 3 4 5 6 7 8 9 10 11 12 13 14 15 16 17 18 19 20 21 22 23 24 25 26 27 28 29 30 31 32 33 34 35 36 37 38 39 40 41 42 43 44 45 46 47 48 49 50 51 52 53 54 55 Next »