Dog Breeders > Russia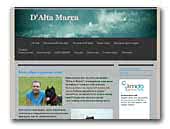 D'Alta Marcka
Site about з бракко Italian and кане корсо the Italian. The information on the standard and history of breeds, achievements of representatives of nursery, photo albums, puppies and many other things.
Italian Pointing Dog
Cane Corso Italiano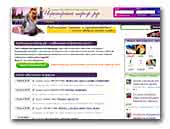 Йоркширский терьер. рф
Community amateur Yorkshire Terrier
Сайт сообщества йоркширский терьер.рф создан для объединения любителей этой породы.

Йоркширский терьер.рф - это возможность выразить себя и поделиться своим опытом. Получить ответы на интересующие вопросы о йоркширских терьерах от опытных пользователей сайта, узнать много полезной информации
Yorkshire Terrier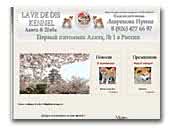 LAVR DE DIS Akita & shiba kenel
Japan dogs akita and shiba, puppy, standart FCI, AKIHO, NIPPO.
Akita
Shiba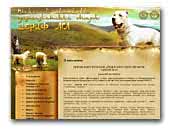 SHERIFF AGA
Central Asian Shepherd Dogs Kennel
Our nursery has an official status, registered in Belgium in the International Canine Organization (FCI), part of the RCF, registration number # 9252. Nursery SHERIFF AGA specializes in breeding Turkmen Alabai. Kennel is located 200 km from Moscow in an ecologically clean area. Dogs captive content but fully provided with the necessary exercise (walking in the fields, swimming).

Tribal CAO tested for breeding, with the highest score T1, have certificates OKD - 2 and COP - 1. Stud dogs have titles: Junior Champion of Russia, Champion of Russia, Belarus, Moldova, Champion, Champion RKF, RFSS RFLS Champion OANKOO, RFOS, INTERCHAMPION, MultiChampion, etc. The exhibitions of international, national and regional level our pets many times were the owners of the honorary title of high-BOB (BOB).
Central Asia Shepherd Dog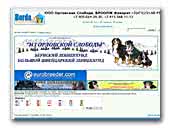 Kennel iz Orlovskoy Slobody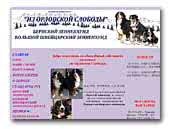 Kennel iz Orlovskoy Slobody
Bernese Mountain Dog
Great Swiss Mountain Dog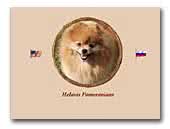 Helavis pomeranians kennel
We are a small kennel in Russia. We breed kleinspitz and pomeranian. Welcome to our website! Here you can see the photos of all our dogs, our puppies and the dogs who was born in our kennel. Time to time we have puppies for sale in different colors.
Pomeranian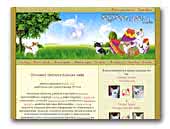 Kukolki Maya chihuahua kennel
Мы рады приветствовать Вас на сайте питомника чихуахуа " Куколки Майя". Надеюсь, что Вам будет интересно посмотреть все его рубрики и познакомиться с жителями нашего питомника.

В питомнике чихуахуа " Куколки Майя" ведётся племенное разведение гладко- и длинношёрстных чихуахуа, собак самой маленькой породы в мире.
Chihuahua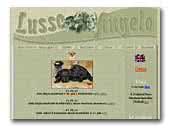 Kennels Lusso Angelo
Labrador-retriever, flat-coated retriever. Dogs, puppies, show.
Labrador Retriever
Flat Coated Retriever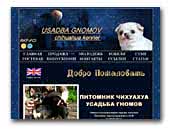 Kennel Usad'ba Gnomov
Our kennel "Usad'ba Gnomov" was registered in RKF (FCI).Kennel works with the Chihuahua breed since 2002. In the pedigrees of our dogs - well-known representatives of the blood lines and champions of various countries. Kennel works to cross, line breeding, inbreeding to improve the quality of individuals. We try to get high-quality chihuahua, according to the standard.

The kennel have long coat and smooth coat chihuahua with a variety of colours. We have our own breeding program, "face" of the kennel,follow the trends of new directions and developments in the breed.
Chihuahua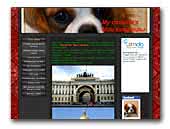 My Cavalier's - Мои кавалеры
Cavalier king Charles spaniel in Russia. Welcome to our site !
Cavalier King Charles Spanielr
.

.