Dog Breeders > Russia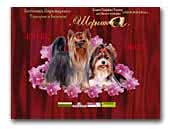 Shernika
My name is Marina Khaustova, and I am the head of the nursery "SHERNIKA". Our nursery is engaged in breeding work for more than 10 years. The main breeds of dogs kennel are - Yorkshire Terrier and Biewer Yorkshire.

We have a small number of dogs of these breeds, but we are a responsible approach to breeding. Puppies born nursery - from the high producers. Many successfully exhibited at trade shows, and hold high titles. We are always happy to assist you in choosing a puppy, as well also advise and provide comprehensive assistance for the care and upbringing of your little puppies.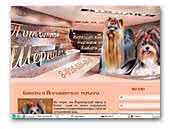 Kennel 'Shernika'
Biewer and Yorkshire our kennel carry blood high-titled world's most famous producers , as you can always check by looking at the pedigrees of our dogs.
Yorkshire Terrier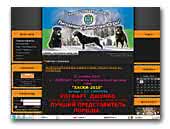 Dinastia Ugri
Welcome to "Dinastia Ugri" rottweiler kennel site. We hope you will enjoy by the dogs we breed.
Rottweiler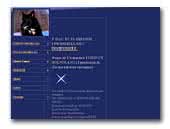 Форд от Сольника - FORD OT SOLNIKA
Грюнендаль Бельгийская овчарка
My chien de berger belge groenendaels: eva ot solnika, ford ot solnika. Foto, news, info. Puppies.  

Мои собаки породы бельгийская овчарка  грюнендаль: ева от сольника, форд от сольника. Фото, новости, информация, щенки.
Belgian Shepherd Dog - Groenendael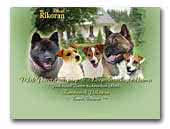 Rikoran - Jack Russell Terrier Kennel
A Kennel Rikoran located in Russia, Saint-Petersburg. We successfully breed Jack Russell Terriers and American Akita. Our aim is to breed healthy, happy and beautiful puppies. Exports available to loving homes worldwide. Please visit our site for more information.
Jack Russell Terrier
American Akita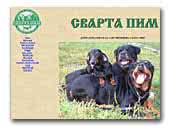 Svarta PIM
Kennel Swart PIM - Basset Hound, Rottweiler, Dachshund.

We are happy to invite you to visit our web page and we are happy to represent our lovely dogs. We have a forum. On the pages of the forum a lot of interesting information - articles, reports from exhibitions, photos and video.

Our Kennel is located in St. Petersburg, Russia.
Yours faithfully,
Irina Mukhina
Basset Hound
Rottweiler
Dachshund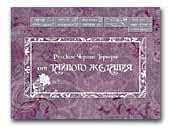 OT TAYNOGO ZHELANIYA
Black Russian Terrier
Personal site Russian Black Terrier. Russia, Moscow. Welcome to visit us!
Black Terrier

ROYAL PRADE English Bulldogs Kennel
English Bulldog Kennel Russia Moscow.
English Bulldog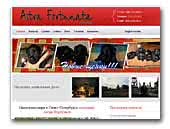 Astra Fortunata Miniature Schnauzer Kennel
Welcome.
We are happy to invite you to visit our web page and we are happy to represent our lovely  dogs.

Yours faithfully,
Viktoria and Vladimir Prokofyev
Miniature Schnauzer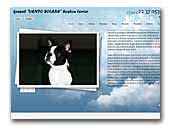 VENTO SOLARE Boston Terrier Kennel
Kennel "Vento Solare" Offers puppies boston terrier. Canine Pedigree Russian Federation. The delivery to your city. Boston terrier - friendly and energetic dog. Excellent character and intelligence make him a wonderful companion.
Boston Terrier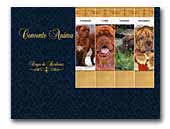 Concento Anima - Dogue de Bordeaux
One of leading nurseries of Russia on cultivation Dogue De Bordeaux. Red giants with heart of the child! Elite blood, dogs-champions of the countries and Europe. Competent consultations on acquisition and cultivation Dogue De Bordeaux, a photo of dogs of nursery.
Dogue de Bordeaux
« Prev 1 2 3 4 5 6 7 8 9 10 11 12 13 14 15 16 17 18 19 20 21 22 23 24 25 26 27 28 29 30 31 32 33 34 35 36 37 38 39 40 41 42 43 44 45 46 47 48 49 50 51 52 53 54 55 56 57 58 59 60 61 62 63 64 65 66 67 68 69 70 71 Next »