Dog Breeders > Russia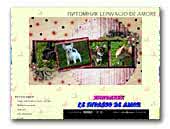 LEINVAGIO DE AMORE
The kennel was founded in 1999. We breeds: Chihuahua, pomeranian spitz, Yorkshire,Russkiy Toy Terrier/ Russian Toy. We hope you'll enjoy our website, where you can see the photos of all our dogs and the dogs who was born in our kennel, besides you'll have a chance not only see the pedigrees but to get acquainted with our dogs' relatives on photos! Welcome!
Chihuahua
Russian Toy
Yorkshire Terrier
Pomeranian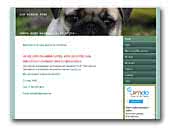 Los Ninios
Los Ninios is a small kennel located in Moscow, Russia. I own pugs and boxers. Welcome to my pages!
German Boxer
Pug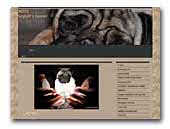 SaglaN's
Kennel "SAGLAN'S, breed pug, registered in RKF / FCI. Breeding, participation in exhibitions, grooming, handling, puppies show, pet and breeding class.
Pug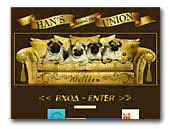 HAN'S UNION - kennel pug
Professional kennel Pug Champions.
Pug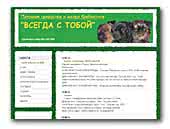 VSEGDA S TOBOY
Belgian Griffon, Brussels Griffon and the Brabant Griffon. Interesting bloods. Dogs bred with love.
Belgian Griffon
Brussels Griffon
Small Brabant Griffon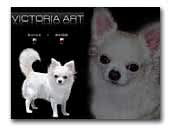 VICTORIA ART
Welcome.
I am the happy proprietress of doggies of breed Chihuahua and I will be glad to tell about the favorites.

The first our exhibition dog is imported from Japan. It - BRILLIANT WIN JP VICTORIA (breeder owner Emiko Furuya). It became the founders of kennel, which is named in its honors.

We represent our dogs and it is desirable pleasant viewing.
Yours faithfully,
Tatiana Dudina.
Chihuahua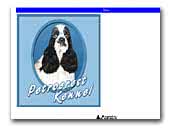 Petrocrest Kennel
We are a small hobby kennel breeding particolour american cockers for conformation rings.
American Cocker Spaniel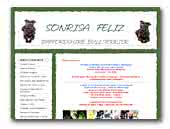 Sonrisa Feliz Kennel
Breeders of Staffordshire Bull Terrier in Russia.
Staffordshire Bull Terrier
« Prev 1 2 3 4 5 6 7 8 9 10 11 12 13 14 15 16 17 18 19 20 21 22 23 24 25 26 27 28 29 30 31 32 33 34 35 36 37 38 39 40 41 42 43 44 45 46 47 48 49 50 51 52 53 54 55 56 57 58 59 60 61 62 63 64 65 66 67 68 69 70 71 Next »