Dog Breeders > Russia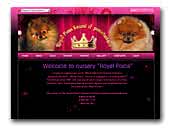 Royal Poms Kennel
Kennel is engaged in a breeding of the Pomeranian since 1997. The purpose of our business is to improve of a Spitz livestock here. The leading lines of America, Europe and Southeast Asia are the basis of the "Royal Poms".
Pomeranian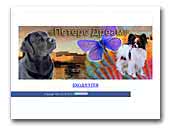 Peters Dream
A diary of my Papillon dogs. And Labrador Retrievers and Golden Retrievers.



Papillon
Labrador Retriever
Golden Retriever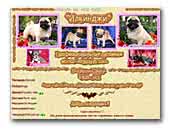 Профессиональный питомник Ilkinji
мопсы, чихуахуа,йоркшир
Питомник Илкинджи-Ilkinji РКФ - FCI находиться в России в Санкт Петербурге. Занимаеться разведением любимых мопсов, чихуахуа, йоркширский терьер. На сайте можно посмотрет ь фотографии наших любимых питомцев их родословные,новости с выставок. добро пожаловать на наш сайт, возможно вы найдет е здесь будущего щенка.
Pug
Chihuahua
Yorkshire Terrier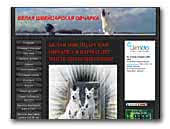 white-swiss-shepherd.jimdo.com
Züchter von Weiße Schweizer Schäferhunde in der Region Altai! Beste Hund der Altai-Region hat die besten Aussichten, als bester Welpe der Rasse anerkannt! Geboren, um der Beste zu sein! Und im Moment ist die in der Altai-Titel!

Breeder of White Swiss Shepherd Dogs in the Altai Territory! Best dog in the Altai region has excellent prospects, recognized as the best puppy of the breed! Born to be the best! And at the moment is the most titled in the Altai!

Питомник Белых Швейцарских Овчарок в Алтайском крае! Лучшие собаки в Алтайском крае, имеет отличные перспективы, признаны лучшими щенками своей породы! Рождены стать лучшими!!! И на данный момент  является самыми титулованными на Алтае !!!
White Swiss Shepherd Dog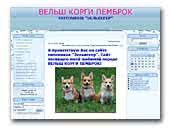 Kennel ZELVEGER
We invite you to the kennel, "Zellweger". The site is dedicated to my favorite breed Welsh Corgi Pembroke!
Welsh Corgi Pembroke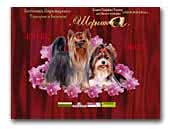 Shernika
My name is Marina Khaustova, and I am the head of the nursery "SHERNIKA". Our nursery is engaged in breeding work for more than 10 years. The main breeds of dogs kennel are - Yorkshire Terrier and Biewer Yorkshire.

We have a small number of dogs of these breeds, but we are a responsible approach to breeding. Puppies born nursery - from the high producers. Many successfully exhibited at trade shows, and hold high titles. We are always happy to assist you in choosing a puppy, as well also advise and provide comprehensive assistance for the care and upbringing of your little puppies.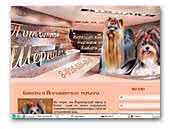 Kennel 'Shernika'
Biewer and Yorkshire our kennel carry blood high-titled world's most famous producers , as you can always check by looking at the pedigrees of our dogs.
Yorkshire Terrier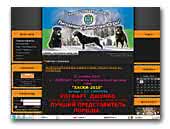 Dinastia Ugri
Welcome to "Dinastia Ugri" rottweiler kennel site. We hope you will enjoy by the dogs we breed.
Rottweiler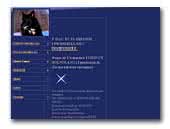 Форд от Сольника - FORD OT SOLNIKA
Грюнендаль Бельгийская овчарка
My chien de berger belge groenendaels: eva ot solnika, ford ot solnika. Foto, news, info. Puppies.  

Мои собаки породы бельгийская овчарка  грюнендаль: ева от сольника, форд от сольника. Фото, новости, информация, щенки.
Belgian Shepherd Dog - Groenendael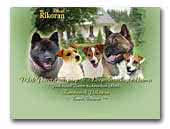 Rikoran - Jack Russell Terrier Kennel
A Kennel Rikoran located in Russia, Saint-Petersburg. We successfully breed Jack Russell Terriers and American Akita. Our aim is to breed healthy, happy and beautiful puppies. Exports available to loving homes worldwide. Please visit our site for more information.
Jack Russell Terrier
American Akita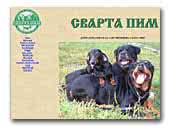 Svarta PIM
Kennel Swart PIM - Basset Hound, Rottweiler, Dachshund.

We are happy to invite you to visit our web page and we are happy to represent our lovely dogs. We have a forum. On the pages of the forum a lot of interesting information - articles, reports from exhibitions, photos and video.

Our Kennel is located in St. Petersburg, Russia.
Yours faithfully,
Irina Mukhina
Basset Hound
Rottweiler
Dachshund
.

.