Dog Breeders > Russia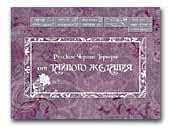 OT TAYNOGO ZHELANIYA
Black Russian Terrier
Personal site Russian Black Terrier. Russia, Moscow. Welcome to visit us!
Black Terrier

ROYAL PRADE English Bulldogs Kennel
English Bulldog Kennel Russia Moscow.


English Bulldog

Kennel 'Astra Fortunata'
Kennel of high quality black, black and silver and pepper and salt miniature schnauzers. Among our dogs World, European, Junior World, Junior European winners, more than 30 CIB, Baltic, Nordic, Central Europe winners. We are glad to welcome you at our site!
Miniature Schnauzer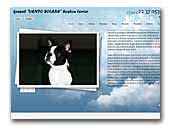 VENTO SOLARE Boston Terrier Kennel
Kennel "Vento Solare" Offers puppies boston terrier. Canine Pedigree Russian Federation. The delivery to your city. Boston terrier - friendly and energetic dog. Excellent character and intelligence make him a wonderful companion.
Boston Terrier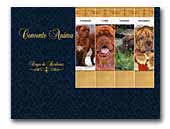 Concento Anima - Dogue de Bordeaux
One of leading nurseries of Russia on cultivation Dogue De Bordeaux. Red giants with heart of the child! Elite blood, dogs-champions of the countries and Europe. Competent consultations on acquisition and cultivation Dogue De Bordeaux, a photo of dogs of nursery.
Dogue de Bordeaux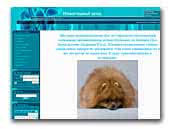 samaraspitch.ucoz.ru
Miniature German (Pomeranian) Spitz. Puppies from champion, breeding.
Pomeranian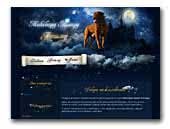 Maksbord Logard Butler
Site of a Dogue De Bordeaux of Maksbord Logard Butler. Here you will find a lot of an interesting material on breed, look at a photo from training, learn our ancestors.
Dogue de Bordeaux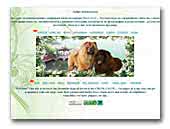 chowshine.narod.ru
Welcome! This site is devoted our favourite dogs of breed of the Chow-Chow... On pages of a site you can get acquainted with our dogs, look their photos and family trees, learn news and results of exhibitions and maybe you will find here your future puppy!
Chow Chow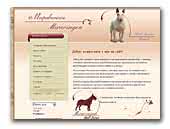 Miravingen - Bull Terriers
In our nursery you can get acquainted with dogs of nursery, learn about breed a bull terrier, look at graduates of our nursery and as, to get a puppy.
Bull Terrier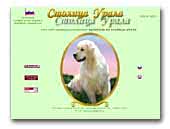 Stolica Urala Kennel
Welcome to our kennel.

I have been breeding show quality golden retriever and clumber spaniel. Take a look at my beloved dogs, maybe you will find here your future puppy!
Golden Retriever
Clumber Spaniel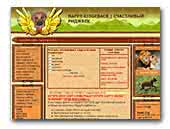 Happy Ridgeback - Rhodesian Ridgeback
The site is about Rhodesian Ridgeback - African lion hound. Breed Standard FCI, especially aktirovaniya puppies, application forms, FCI Breed all about the Ridgeback. Dog Handling, Handling bases. Videos about Ridgeback. Photos Rhodesian Ridgeback. History Rhodesian Ridgeback. Participation in exhibitions. Danari Guardian Guy.
Rhodesian Ridgeback
.

.