Dog Breeders > Russia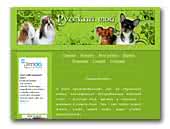 toyshih.jimdo.com
I'm glad to see you on my site! I have been breeding dogs following breeds - russkiy toy, shih tzu, chihuahua. Look my favourite dogs, probably, you will find here your future favourite!
Russian Toy
Shih Tzu
Chihuahua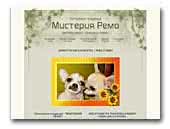 MISTERIJA REMO
Our breeding programme is based on improving the exterior and keeping the healthy genepool. We use in bredding blood lines of the best European and Russian kennels.
Chihuahua

burbul.ru
Продажа щенков южноафриканского бурбуля. Предоставляем титулованного кабеля для вязки.
Boerboel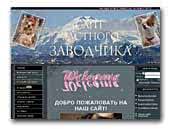 сайт частного заводчика
Сайт о собаках породы чихуахуа, йоркширский терьер и русский той - терьер ... История и стандарт данных пород, предложение о щенках, помощь в воспитании ...
Chihuahua
Yorkshire Terrier
Russian Toy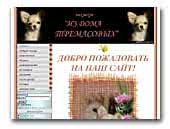 IZ DOMA TREMASOVYH
Chihuahua kennel "Iz Doma Tremasovyh" from Moscow, Russia. We breed smooth and long-coated chihuahuas.
Chihuahua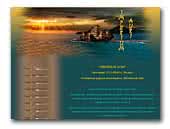 Imperium Auri
Welcome to my site! Japanese chin -  the charming small doggie -the favourite living toy of the Japanese emperors, will captivate forever your heart and become the most devoted friend as once it  happened  to me. Here you can admire photos of my chins and their puppies, see pictures with participation of Japanese chins of the kennel "Imperium Auri", read my poems dedicated to them. If you have a desire to continue acquaintance to this exotic breed, open the door of your house towards to a wonderful holiday, a name to which is Japanese chin. Strategy of my kennel -  mainly Japanese breeding line of dogs imported from Japan - homeland of breed.

Pleasant viewing!
Sincerely yours, Svetlana Durand,  owner of kennel "Imperium Auri"
Japanese Chin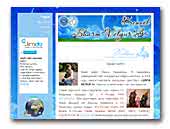 Kennel Sharm Velyur'A
smooth-haired standart dachshunds
Welcome to my site! We are breeding show-quality smooth-haired standart dachshunds. Take a look at my beloved dogs, maybe you will find here your future puppy!
Dachshund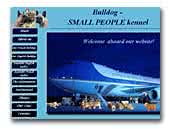 SMALL PEOPLE kennel
English and Blue French bulldogs
Kennel "Small People" Offers Puppies of English and the French bulldog rare colors.
English Bulldog
French Bulldog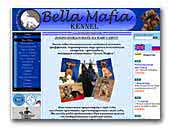 Bella Mafia - Griffons and
Chien de Berger Belge Groenendael kennel
Russian Professional Kennel RKF-FCI "Bella Mafia". Our breeding principles are getting griffons and groenendaels with the best anatomy possible. We try to judge our dogs fairly and correctly and make them better by means of good selection of pedigree couples aiming at getting healthy offspring first of all. Our dogs they have many titles and rewards on shows.

We also concerns psychic balance and best pedigree behaviour of griffons who are actually real dogs - companions, affectionate and fearless. Oua groenendaels - the best working polismens K-9 dogs in oua district.
Belgian Griffon
Brussels Griffon
Small Brabant Griffon
Belgian Shepherd Dog - Groenendael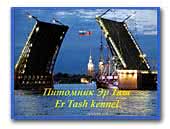 Er Tash Kennel
Longhaired and wirehaired standard dachshunds.
Dachshund
« Prev 1 2 3 4 5 6 7 8 9 10 11 12 13 14 15 16 17 18 19 20 21 22 23 24 25 26 27 28 29 30 31 32 33 34 35 36 37 38 39 40 41 42 43 44 45 46 47 48 49 50 51 52 53 54 55 Next »