Dog Breeders > Russia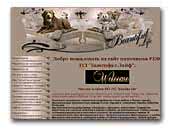 Kennel Beautiful Life
Питомник (Москва) занимается разведением пород: Австралийский Шелковистый терьер и Лабрадор Ретривер. В нашем питомнике первый в России кобель Австралийского Шелковистого терьера, вывезенный для племенного использования из Австралии.

Kennel (Moscow) has been breeding breeds: Australian Silky Terrier and Labrador Retriever. In our kennel, Russia's first male Australian silky terrier, exported for breeding use from Australia.
Australian Silky Terrier
Labrador Retriever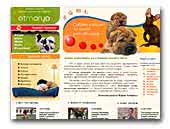 Kennel Kotmarian Shar Pei and Mini Pei
A nursery is engaged in breeding of dogs and lady-cats, basic breed it drink a shar pei.
Shar Pei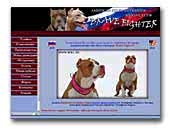 Brave Fighter Pitbull Kennel
Pibull pups, our breeding, forum about American pit-bullterrier.
American Pit Bull Terrier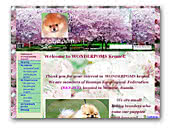 WONDERPOMS Kennel
We are members of Russian Kynological Federation (RKF-FCI), located in Moscow, Russia. We are small hobby breeders who raise our puppies with love and attention. Our puppies come from excellent backgrounds and are very loveable and socialized. We only breed one or two litters per year and keep a small number of dogs so that we can give them all the affection that they deserve, allowing our dogs to live with us as members of the family.

Our breedings are carefully planned to produce quality Poms with sound structure and movement, with loving personalities. We strive to breed happy, physically and mentally healthy, well socialized puppies. All pups are up to date on shots and worming, vet-checked before leaving our home and always health guaranteed, FCI registered.
Pomeranian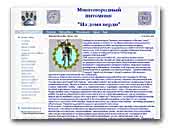 Из дома верди / Iz doma verdi
We professional cultivation of breeds: Chihuahua, Russian toy / toy-terrier, American Staffordshire Terrier , Toy poodle. Officially the nursery is registered 01.08.2008г. In РКФ-FCI the certificate№ 9391.


We are engaged in cultivation of pedigree dogs with 1995г. And it must be said successfully enough. We have dogs for is viscous. We will help with a choice of a puppy, consultations is free.
Chihuahua
Russian Toy
American Staffordshire Terrier
Poodle Toy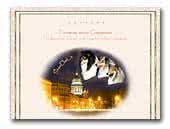 StarDaiLit rough & smooth Collies
StarDaiLit is a smooth and rough collie kennel. Welcome to the site of my kennel STARDAILIT! Here you will find a lot of photos of my collies, their pedigrees, small videos rollers and show results as well as information about collie puppies for sale.
Collie Rough
Collie Smooth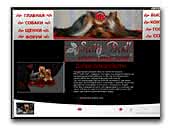 Satin Doll yorkshire terrier kennel
Yorkshire terriers, puppies, photos, dog show.
Yorkshire Terrier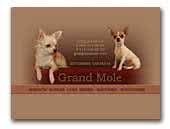 GRAND MOLE
Chihuahua kennel "GRAND MOLE" presentation our dogs, bitches, puppies, results from shows and many more.
Chihuahua
« Prev 1 2 3 4 5 6 7 8 9 10 11 12 13 14 15 16 17 18 19 20 21 22 23 24 25 26 27 28 29 30 31 32 33 34 35 36 37 38 39 40 41 42 43 44 45 46 47 48 49 50 51 52 53 54 55 56 57 58 59 60 61 62 63 64 65 66 67 68 69 70 71 Next »