Dog Breeders > Russia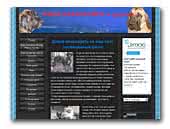 filadog.jimdo.com
Все о породе фила бразилейро - стандарты, статьи, фото, видео, кормление, содержание, воспитание ...
Fila Brasileiro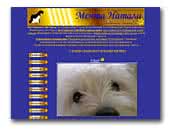 Mechta Nataly kennel
Top Winning kennel of West Highland White Terriers in Russia. At this moment we work on classic English and modern French bloods. We also bred high quality show and working Riesenschauzers.
West Highland White Terrier
Miniature Schnauzer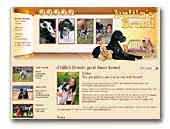 Dalila's Brand kennel
Our kennel was registrited in FCI-RKF. We live in Moscow (Russia) and breed of Great Danes.
Great Danes since 1993.
Great Dane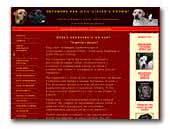 Лиджер'с Краун
labradors and jack russell terrier
We have a kennel in Moscow. We do breeding of Labradors and Jack Russell Terrier.
Labrador Retriever
Jack Russell Terrier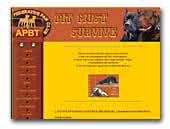 PIT MUST SURVIVE
American Pit Bull Terrier Kennel's
Our Kennel American Pit Bull Terrier was established in 2000. Kennel not accidentally named "PIT MUST SURVIVE", because the pit bull is always and everywhere have to win a "place in the sun, struggling with gossip, haters, liars, and dropout from the dog breeding ... work again and again to prove to everyone that unique breed of dog DESERVE, in order to survive!"
American Pit Bull Terrier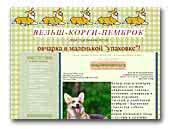 corgy.ucoz.ru
Вельш-корги-пемброк - маленькая овчарка, похожая на лисёнка! Весёлый и улыбчивый пемброк - идеальная собака для городского содержания. На нашем сайте вы найдёте информацию о породе, советы по выращиванию и разведению, рассказы о пемброках, объявления о продаже щенков. Россия, Москва.
Welsh Corgi Pembroke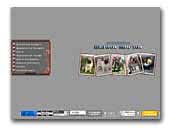 Belaja magija
Kennel "Belaja magija" from Russia (FCI).Breed: Pug, English Bulldog, Chihuahua, French bulldogs. Shows, puppy for sale.


Pug
English Bulldog
French Bulldog
Chihuahua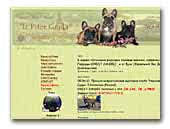 iz Piter Grada French Bulldog Kennel
Kennel "From Peter Grada" is engaged in the French bulldogs. Cultivation and exhibition career. Kennel offers our boys for it is viscous, and also puppies and many other things.
French Bulldog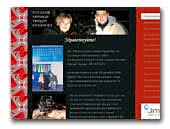 Arhangel Russkiy Black Terrier
Personal site Russian black terrier. Exhibition activity, grooming, puppies, breeding use.
Black Terrier
.

.