Dog Breeders > Russia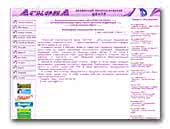 kennel Zvezda Askony
Kennel Zvezda Askony - it's small private kennel in St-Petersburg (Russia) and it is member of kennel club ASKONA Our breeds are - Ca De Bou, Shar-Pei, Pug, Pekignese.
Majorca Mastiff
Shar Pei
Pug
Pekingese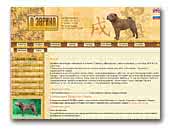 Oevrika
Разведение питомника базируется на лучших кровях пород шар-пей, той-терьер, чихуахуа, йоркширский терьер, вест хайленд уайт терьер, померанский шпиц.

В разведении используются линии собак, зарекомендовавших себя как лучших производителей своей породы. Пары подбираются с учетом всех особенностей породы. В нашем питомнике Вы всегда можете приобрести щенка шоу класса, брид класса и просто домашнего любимца. У нас Вы можете получить своевременную профессиональную помощь в выращивании, воспитании и шоу карьере Вашего любимца, а так же записаться на вязку к титулованным производителям.
Shar Pei
Chihuahua
Yorkshire Terrier
Russian Toy
Pomeranian
West Highland White Terrier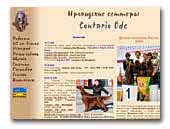 Contario Ode Irish Setter kennel
We own Irish Setters since 1995. This breed is our love and great passion. We breed setters for shows and hunting. Welcome to our kennel "Contario Ode". We are happy to meet new friends!
Irish Red Setter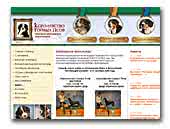 Korolevstvo Gornih Psov
Kennel Schweiser Sennenhunds
We are breeding Bernese Mountain Dogs, Great Swiss Mountain Dogs and Entlebucher sennenhund. In our web site you will find all information about us, about the breeds, our dogs, show results, our puppies. Wellcom!
Bernese Mountain Dog
Great Swiss Mountain Dog
Entlebuch Cattle Dog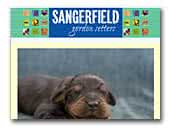 Sangerfiled gordon setters
This site is about gordon setters. Here You could find our own dogs. Dogs of our kennel and also lots of interesting and very useful info about this breed in Russia and abroad.

There is a lot of articles, photos, documents about this magnificent breed! So You're very welcome! Enjoying being on our web!
Gordon Setter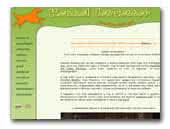 Jet Setter Irish Setters

This site is about irish red setters. You could see dogs of our kennel and also a lot of information about this wonderful breed - standart, grooming advice, advice for buying and growing the puppy.

Here You could find almost all answers on questions interested to You. A lot of photos from homelife, show, fieldtrials and so on. Enjoying being on our web!
Irish Red Setter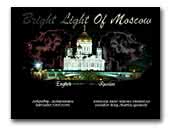 BRIGHTLIGHT OF MOSCOW
We are a small breeder from Russia (Moscow). Welcome to visit our webbsite.
Cavalier King Charles Spaniel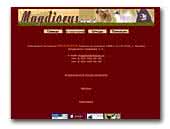 Magdiorus - Pomeranian
The nursery is engaged in breeding cultivation tiny spitz-dog. We are engaged in breeding and exhibition activity. The puppies on sale are presented.

We with responsibility approach to cultivation and the maintenance of our pupils.
Pomeranian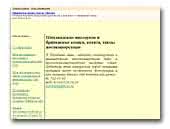 Kennel Iz Novo-Peredelkino
Wirehaired dachshunds
Kennel "Iz Novo-Peredelkino" is breeding the wirehaired dachshunds of all size. For soul, dogs shows and breeding.
Dachshund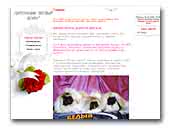 BELYI VOIN Pekingese
Разведение собак породы Пекинес, Южнорусская овчарка, Йоркширский терьер. Лучшие представители пекинесов г. Самара. Результаты выставок, фотоальбомы, информация о щенках.
Pekingese
South Russian Ovtcharka
Yorkshire Terrier
.

.