Dog Breeders > Russia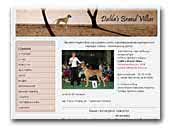 Dalila's Brand Villias
Welcome to the web-site of Great Dane - Dalila's Brand Villias! (Fawn male).
Great Dane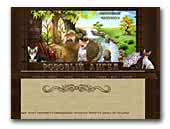 Питомник Розовый Ангел
Питомник "Розовый Ангел" занимается племенным разведением самой маленькой породы - Чихуахуа.. Мы занимаемся племенной и выставочной деятельностью. В нашем питомнике Вы можете познакомиться со стандартом породы чихуа, узнать о работе питомника чихуахуа. В питомнике представлены  щенки на продажу.

Мы с ответственностью подходим к разведению и содержанию наших питомцев.
Chihuahua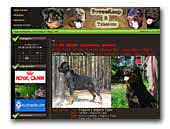 rottum.ucoz.ru
Rottweiler in Tyumen. Welcome to the website dedicated to the Rottweiler breed.
Rottweiler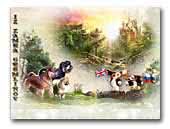 IZ ZAMKA GREMLINOV
I am glad to to invite you in "Iz Zamka Gremlinov"! Our kennel has griffons all three varieties. We have Pomeranian and Kleinspitzes also. We use best blood-lines of Russia, Europe and USA in our breeding. Our dogs anatomical it is correct built and possessing firm phyche and strong health. You are find more detailed information on our web-site.
Belgian Griffon
Small Brabant Griffon
Pomeranian / Kleinspitz
Chinese Crested Dog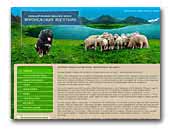 Voronezhskie Bogatyri
Voronezhskie Bogaturi kennel has high quality breeding of Caucasian Ovcharka (Kavkazskaia Ovtcharka, Caucasian Shepherd Dog, Caucasian Mountain dog). We are using only high quality dogs with excellent look, health and character in our breeding programme. We ship our very promising puppies to the whole world.
Caucasian Shepherd Dog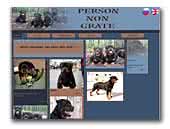 PERSON NON GRATE Rottweiler kennel
Welcome! Rottweilers in Russia.


Rottweiler

GALIVAS kennel of Prague Ratter
We have a kennel breeding and showing of Prague Ratter based in Russia in St-Petersburg. Please take a look at our website and see the wonderful Prague Ratter we have breed.
Prague Ratter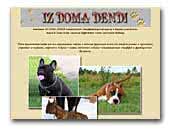 kennel Iz Doma Dendi - Am. Staffordshire Terrier & French Bulldogs
Рада приветствовать вас на страничках сайта о нашем дружном доме,где живут умные и красивые, упрямые и сильные, верные и добрые - наши любимые собаки - американские стаффы и французские бульдоги

Is glad to welcome you on site pages about our amicable house where live clever and beautiful, obstinate and strong, correct and kind - our liked dogs - American staff and the French bulldogs.
American Staffordshire Terrier
French Bulldog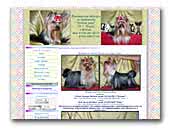 Goldzhen'C kennel
Yorkshire terrier in Moscov.


Yorkshire Terrier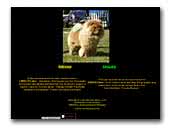 SIMAUTA DESS chow-chow's kennel
Simauta Dess kennel - small chow-chow's kennel in Moscow, Russia. We bred red, black and cream chows as continuation of canadian (mi-pao's) and old english bloodlines. Type, character and health - priority. Welcome to website of our lovely chows!
Chow Chow
.

.