Dog Breeders > Russia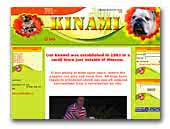 kinami - English Bulldog
English Bulldog gorgeous Puppies for sale from Russia (male and female), Champion bloodlines, Show quality, Registered RKF. Current vaccinations, Veterinarian examination, Health certificate, Health guarantee, Pedigree, Travel crate. Please contact us for further information.
English Bulldog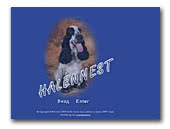 HALENNEST
English cocker spaniels ... it's a LOVE! And we want to share it with you! Welcome to our website!
English Cocker Spaniel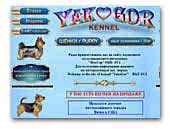 Kennel YAKOGOR
Breeding work we do in 1988. The official name of "YakoGor" was registered in RKF-FCI 20.05.2009, certificate number 10356 Currently, our cattery breeds of dogs: Australian Terrier, Australian Silky Terrier, Pyrenean Mountain Dog, Miniature Pinscher. We have the right approach to breeding.

Carefully select the pair to produce a healthy and beautiful offspring with high prospect of the show and breeding. All our dogs regularly participate in the most prestigious international dog shows in Russia and Europe, and have titles and International Champion Candidate for International Champion Beauty. On our site you can find detailed information, meet with the presented species, get advice or ask questions on the acquisition and reservation of a puppy.
Australian Silky Terrier
Australian Terrier
Pyrenean Mountain Dog
Miniature Pinscher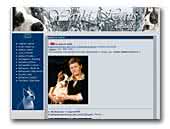 YANKI HAUS Amstaffs
American Staffordshire Terriers from Ural, Russia.


American Staffordshire Terrier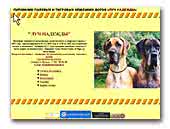 kennel Luch Nadezhdy Great danes
Fawn and brindle colors. Moscow region, Russia.


Great Dane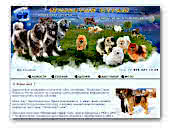 MOHNATYJ STRAZH
Caucasian Ovcharka and Keeshond
Our kennel conducts breeding work with the Caucasian Ovharka being based on the motto: "the Exterior, Health, Working Qualities and Stable Mentality". Choosing a puppy in our kennel you always can receive consultations and the help in cultivation, training and preparation for exhibitions.

Our dogs pass a course "Guard duty" and have corresponding diplomas. We take part in exhibitions not only in pedigree rings, but also in "competition of suits", and with my son of a dog participate and in competition "Junior Handler".
Caucasian Ovcharka
Keeshond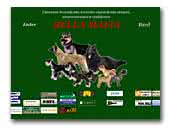 Bella Mafia - Griffons and Chien de Berger Belge Groenendael kennel
Russian Professional Kennel RKF-FCI "Bella Mafia". Our breeding principles are getting griffons and groenendaels with the best anatomy possible. We try to judge our dogs fairly and correctly and make them better by means of good selection of pedigree couples aiming at getting healthy offspring first of all. Our dogs they have many titles and rewards on shows.

We also concerns psychic balance and best pedigree behaviour of griffons who are actually real dogs - companions, affectionate and fearless. Oua groenendaels - the best working polismens K-9 dogs in oua district.
Belgian Griffon
Brussels Griffon
Small Brabant Griffon
Belgian Shepherd Dog - Groenendael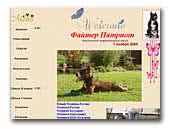 Faiter Patriot
Welcome to our web site! Puppies are available for sale, see our pictures and future breeding plans.
American Staffordshire Terrier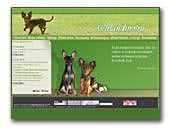 Orlandino - russkiy toy
Russkiy toy - photos, puppies for sale, dogshow results.
Russian Toy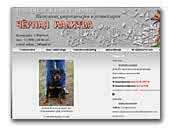 Tchernaja Kalitva
Professional breeding of zwergpinschers and rottweilers.
Rottweiler
Miniature Pinscher
.

.