Dog Breeders > Russia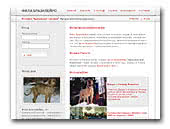 Kennel Brazilskiy Talisman
We imported two fila brasileiro from brasilian kennel "Alaketus" to Moscow in 1992. Since that time the history of fila brasileiro in Russia has begun. Our dogs win not only russian championships but also european shows.
Fila Brasileiro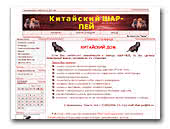 China House shar-pei
Shar-pei ист ория породы, описание, фотоальбом, советы...
Shar Pei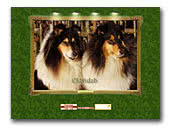 Eldvidzh - Collie kennel
Our collie is very beautiful! Many information about Eldvidzh,photo, pedigree, results of show you can see on our web-sites.
Collie Rough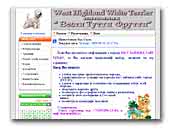 Vesti Tuttu Frutti
Puppy, photoalbom, history, trimming.


West Highland White Terrier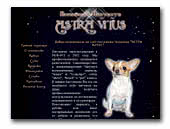 ASTRA VITUS Chihuahua kennel
The nursery is registered in РКФ-FCI in 2002. We professionally are engaged in cultivation of sleek-haired and long-haired Chihuahua every possible окрасовю In our nursery you always will pick up to myself the pupil to liking, receive professional consultation on education, cultivation and veterinary science.
Chihuahua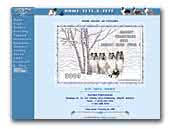 Home Tete-a-Tete
Site about Classical Collies rough and Papillons from Saint-Petersburg, Russia.
Collie Rough
Papillon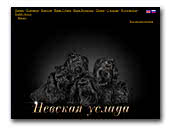 NEVSKAYA USLADA
kennel of Russian tsvetnaya bolonka
The site acquaint you with activity of NEVSKAYA USLADA kennel, which realize breding with Russian tsvetnaya bolonka breed.
Russian Coloured Bichon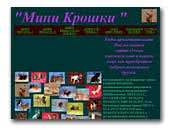 Питомник   МИНИ КРОШКИ
Племенной питомник "МИНИ  КРОШКИ"входящий в состав ПКО "ПРИРОДА-ЦЕНТР" занимается разведением самых маленьких, самых крошечных,карманных собачек - Чихуахуа, Русский Той-терьер и Французский бульдог.

В своей работе мы стараемся получить таких  миниатюрных "лапочек", определением для которых станет-"радость на  лодошке". В нашем питомнике вседа найдется малютка на любой ,даже самый изысканый вкус.
Chihuahua
Russian Toy
French Bulldog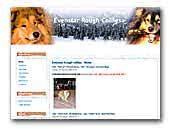 Evenstar
A small kennel breeding for beauty, soundness and temperament.
Collie Rough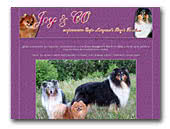 Kennel Iz Knyaginino
The dog breed: collie, sheltie sheperd and german pomeranian spitz. Information, pedegree, much photo and video of the our dogs and puppy in galleries.

The other sites links. Exchange links. Sale puppy rough collie and german pomeranian spitz!
Collie Rough
Shetland Sheepdog
Pomeranian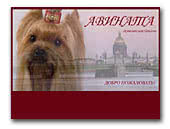 AVINATA Yorkshire Terrier
A small kennel in Russia breeding for healthy, working and good looking Yorkshire terrier. Take a look at our website for more information!
Yorkshire Terrier
.

.