Dog Breeders > Russia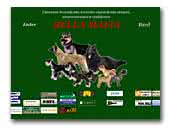 Bella Mafia - Griffons and
Chien de Berger Belge Groenendael kennel
Russian Professional Kennel RKF-FCI "Bella Mafia". Our breeding principles are getting griffons and groenendaels with the best anatomy possible. We try to judge our dogs fairly and correctly and make them better by means of good selection of pedigree couples aiming at getting healthy offspring first of all. Our dogs they have many titles and rewards on shows.

We also concerns psychic balance and best pedigree behaviour of griffons who are actually real dogs - companions, affectionate and fearless. Oua groenendaels - the best working polismens K-9 dogs in oua district.
Belgian Griffon
Brussels Griffon
Small Brabant Griffon
Belgian Shepherd Dog - Groenendael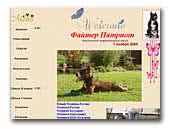 Faiter Patriot
Welcome to our web site! Puppies are available for sale, see our pictures and future breeding plans.
American Staffordshire Terrier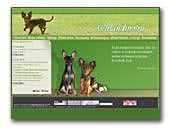 Orlandino - russkiy toy
Russkiy toy - photos, puppies for sale, dogshow results.
Russian Toy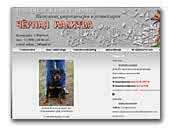 Tchernaja Kalitva
Professional breeding of zwergpinschers and rottweilers.
Rottweiler
Miniature Pinscher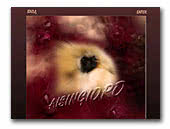 Aisingioro Pekingese Kennel
We are a small select kennel based in Moscow, Russia. We are member of The Pekingese Club, UK.

All our dogs are from outstanding bloodlines of UK and Russia, and our aim is to breed excellent quality puppies which conform to the breed standard. We strive to be among the best in the breed. Quality, health & temperament are our priority. Please visit our website to see our wonderful dogs and for more information!
Pekingese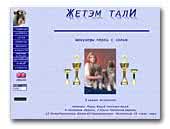 JETAIME TALHI
Schnauzer pepper and salt kennel from Russia breeding since 1995.
Schnauzer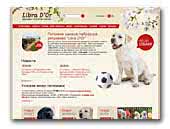 Libra D'Or Labrador Retriever kennel
Sale puppies of best breeders.
Labrador Retriever
« Prev 1 2 3 4 5 6 7 8 9 10 11 12 13 14 15 16 17 18 19 20 21 22 23 24 25 26 27 28 29 30 31 32 33 34 35 36 37 38 39 40 41 42 43 44 45 46 47 48 49 50 51 52 53 54 55 56 57 58 59 60 61 62 63 64 65 66 67 68 69 70 71 Next »