Dog Breeders > Russia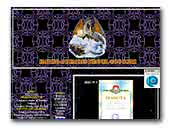 EMPIRE of DEMONS Kennel
Питомник Американский питбультерьер "ИМПЕРИЯ ДЕМОНОВ" - Россия. Питомник занимается разведением и Шоу-выставками.
American Pit Bull Terrier

Valkyr bullterrier
We love and own.


Bull Terrier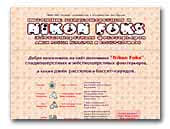 Nikon Foks
Welcome to the website of Fox Terrier Smooth kennel.
Fox Terrier Smooth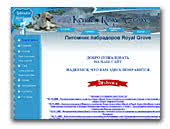 Royal Grove
Royal Grove is a small Kennel, owned by Elena, located in the Moscow. Our goal is to produce labradors that are healthy, well adjusted, and come as close as possible to meeting the written standard for the breed.
Labrador Retriever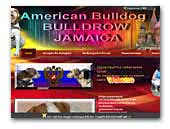 Персональный сайт Bulldrowjamaica
Добро пожаловать, на персональный сайт American Bulldog BULLDROW JAMAICA Американский бульдог это могучая,тяжелоатлетически сложенная, роскошная порода. Непохожая ни на одну American Bulldog BULLDROW JAMAICA Ямайка инциативная,благородная дама с преданным сердцем и добрым характером. Внимательная к друзьям. Любит шумные и весёлые игры, но при этом всегда деликатная и нежная. Характер нордический. К чужим недоверчива и относится холодно. Любит длительные прогулки и купаться. Отлично ладит с детьми.
American Bulldog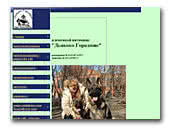 DIJAKOVO GORODISHE
Russian breeding Kennel RKF FCI. Breeders Of Show Quality Griffon Bruxellois, Griffon Belge, Petit Brabancon & German Shepherd Dogs.
Brussels Griffon
Belgian Griffon
Small Brabant Griffon
German Shepherd Dog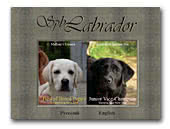 Lab'SPb kennel
We are a small homestyle Labrador kennel in Saint-Petersburg, Russia. We breed for type, health, soundness and true labrador temperament. We want our dogs to become devoted family companions and being loved and cared. We sometimes have show quality puppies available.

You are welcome to visit our web-site to find information about our dogs, planned litters, photos and results from European and American shows.
Kind regards,
Olga & Anastasia
Labrador Retriever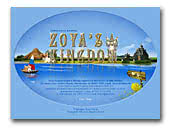 Zoya's Kingdom FCI - Chihuahua kennel
Chihuahua breeding, chihuahua puppies for sale.


Chihuahua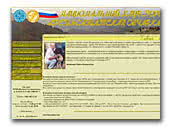 the Central Asian sheep-dog
National club of breed
Официальный сайт Национального Клуба Породы Среднеазиатская овчарка: официальные документы, вопросы к руководству, президиум, чемпионы НКП, расписание выставок, объявления и каталог ссылок.
Central Asia Shepherd Dog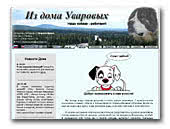 From Uvarov's house
Kennel of the Central Asian Shepherd
In our kennel we breed one of the most ancient breeds Central Asian Shepherd named also a Turkmen wolfhound or Alabai. In breeding of these dogs we try to keep pedigree features of wolfhounds and their working qualities, first of all.

We believe the main purpose of this breed is safety and protection and we mean this when we talk about working qualities. Dogs unable to resist harsh attacks from two footed or four footed enemy are not considered as a true wolf hound and are not bred in our kennel regardless of titles that they possess. However we believe that exhibit is the necessary arrangement especially for male dogs. Only the dog whose standards are close to the ideal of the breed will be a good worker. The standart of a Turkmen wolfhound describes a functional dog and according to a standart precisely defined by experts at exhibitions.

The correctness of our chosen course in breeding is confirmed by high performance qualities of dogs from our kennel (From Uvarov's House) as well as awards our dogs won at prestigious exhibitions. The puppies that are born in our house are socialized with the adult dogs, have contact with children and obtain all necessary inoculations. This is a guarantee of outstanding health and balanced psyche.
Central Asia Shepherd Dog

Рус Риттерхунд
Приветствуем вас на сайте питомника "Рус Риттерхунд"!!! Наш питомник занимаеться породами Ротвейлер и Лабрадор.
Labrador Retriever
Rottweiler
.

.