Dog Breeders > Russia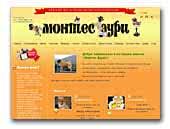 Kennel Montes Auri
Kennel Montes Auri was registered in 1998. Amanda Monpasje (Anja) became its founder. Her date of birth is the 14th of July 1996 (Sire Efor Sireni Shpiev, dam Feja Flerdorange) The breeder is Ms. Drosdovskaja E.

She started our history. Anja grew; we attended dog shows without her, looking narrowly to growing up former competitors. When we were invited to take part in the 2nd National Club ChNC dog show, we didn't have any doubt whether participate or not. And we were so happy, when our Anja became The Best female - junior.
Pug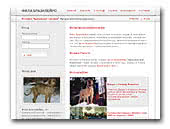 Kennel Brazilskiy Talisman
We imported two fila brasileiro from brasilian kennel "Alaketus" to Moscow in 1992. Since that time the history of fila brasileiro in Russia has begun. Our dogs win not only russian championships but also european shows.
Fila Brasileiro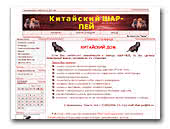 China House shar-pei
Shar-pei ист ория породы, описание, фотоальбом, советы...
Shar Pei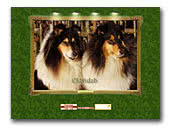 Eldvidzh - Collie kennel
Our collie is very beautiful! Many information about Eldvidzh,photo, pedigree, results of show you can see on our web-sites.
Collie Rough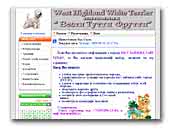 Vesti Tuttu Frutti
Puppy, photoalbom, history, trimming.
West Highland White Terrier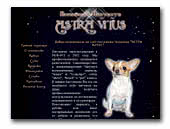 ASTRA VITUS Chihuahua kennel
The nursery is registered in РКФ-FCI in 2002. We professionally are engaged in cultivation of sleek-haired and long-haired Chihuahua every possible окрасовю In our nursery you always will pick up to myself the pupil to liking, receive professional consultation on education, cultivation and veterinary science.
Chihuahua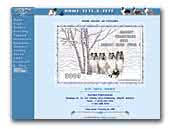 Home Tete-a-Tete
Site about Classical Collies rough and Papillons from Saint-Petersburg, Russia.
Collie Rough
Papillon
« Prev 1 2 3 4 5 6 7 8 9 10 11 12 13 14 15 16 17 18 19 20 21 22 23 24 25 26 27 28 29 30 31 32 33 34 35 36 37 38 39 40 41 42 43 44 45 46 47 48 49 50 51 52 53 54 55 56 57 58 59 60 61 62 63 64 65 66 67 68 69 70 71 Next »